Our Passion
Proline have been painting motorcycles for well over 25 years. We have a vast knowledge and experience of all paint systems and processes used to replicate original paint schemes or produce one off individual designs.
With a large back catalogue of jobs spanning over 2 decades from Vintage BMW's, Triumph, Norton, Classic Japanese and Royal Enfield to name but a few. Show winning paintwork is the norm here at Proline.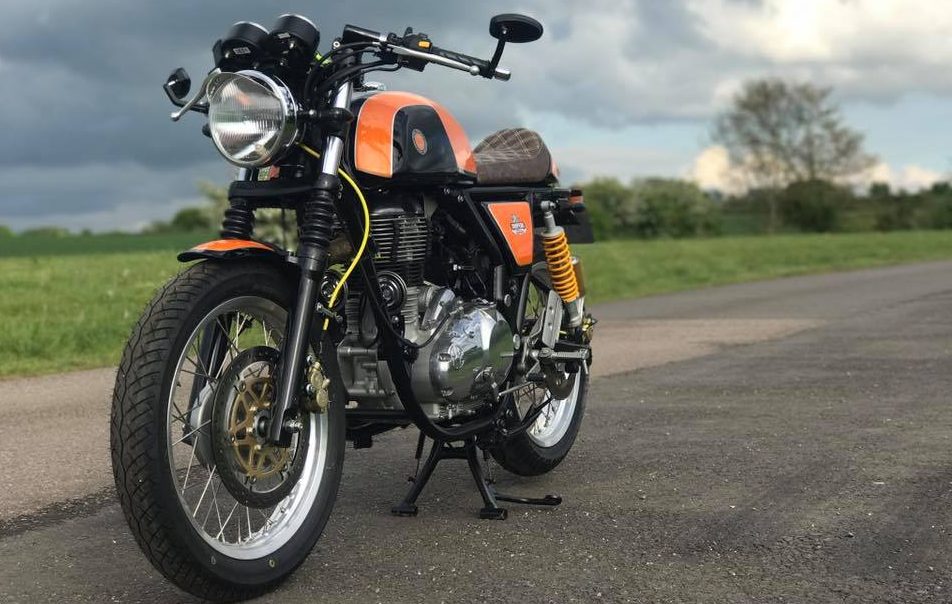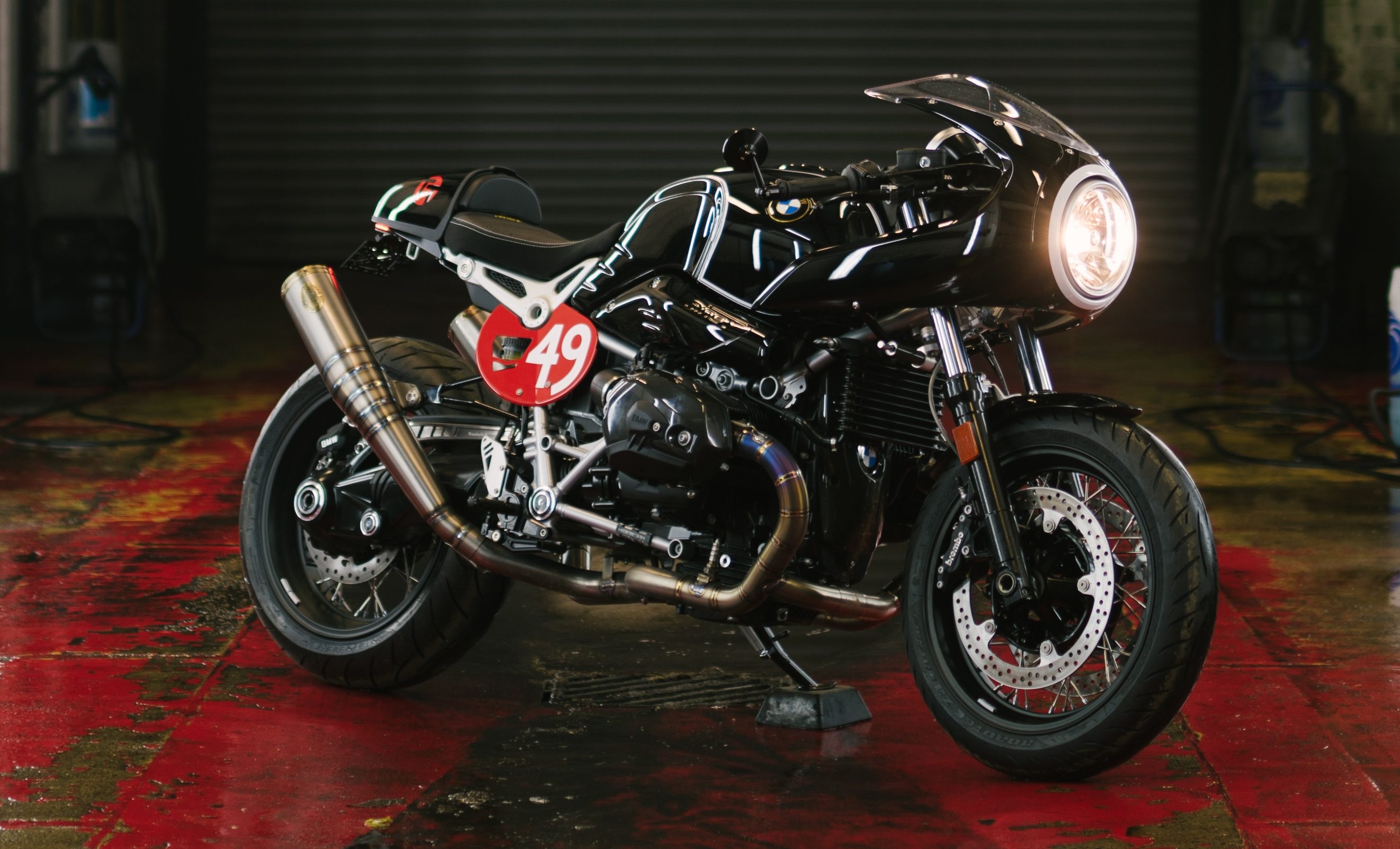 We paint bikes for a lot of the trade and restorers that do all the engineering but leave the paint to the experts. Many of our customers are owners club enthusiasts, some are investors or collectors but all are passionate about their machines. We share this passion and strive to produce the best possible result on every job.
Working with solvent, water base and Cellulose paints on vintage machines where required. We can achieve any finish from Candy to Matt or Satin even patina when required. We also offer plastic welding to fairing splits and damage, steel and alloy welding to frames and brackets.
Our in house colour spectrometer camera gives state of the art colour matching.
Paintwork is not just restricted to the main tank and mudguards of your bike. Component painting is also a large part of our workload. Stripping, blasting and painting items such as frames, brackets, airboxes, bars, and suspension components etc… the list goes on.
All work is guaranteed.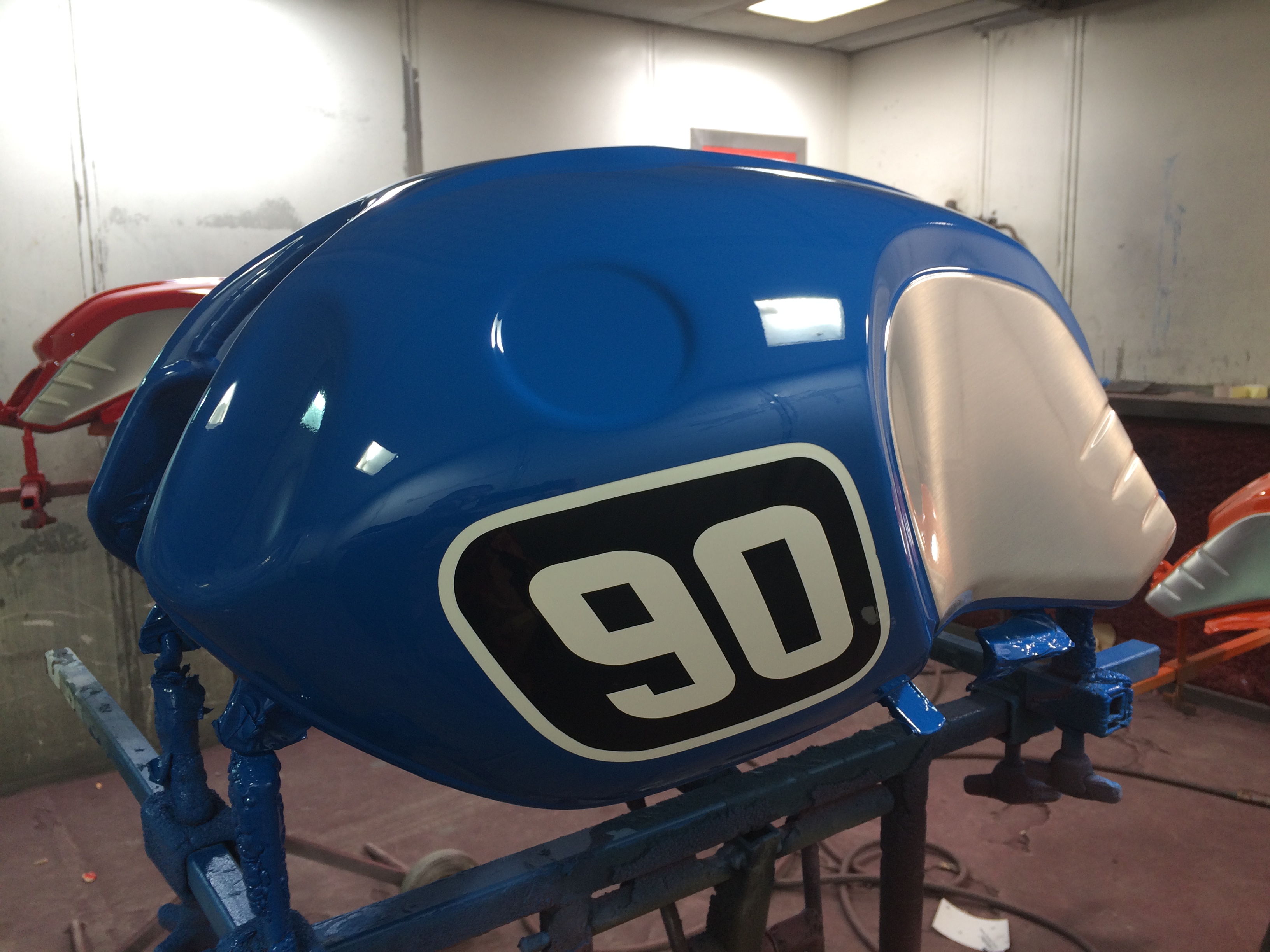 Proline Motorcycle Paintwork
Motorcycle Paintwork Gallery
Get in touch with Proline
Leave us your information and we will get back to you to discuss your Motorcycle Restoration.