Fresh from Felixstowe Docks
After being imported from California, this car was collected by us from the docks at Felixstowe and brought back to the workshops for assessment and strip down. Upon inspection it was clear this early Porsche needed a lot of work and very extensive panel work. In short it was rotten to the core….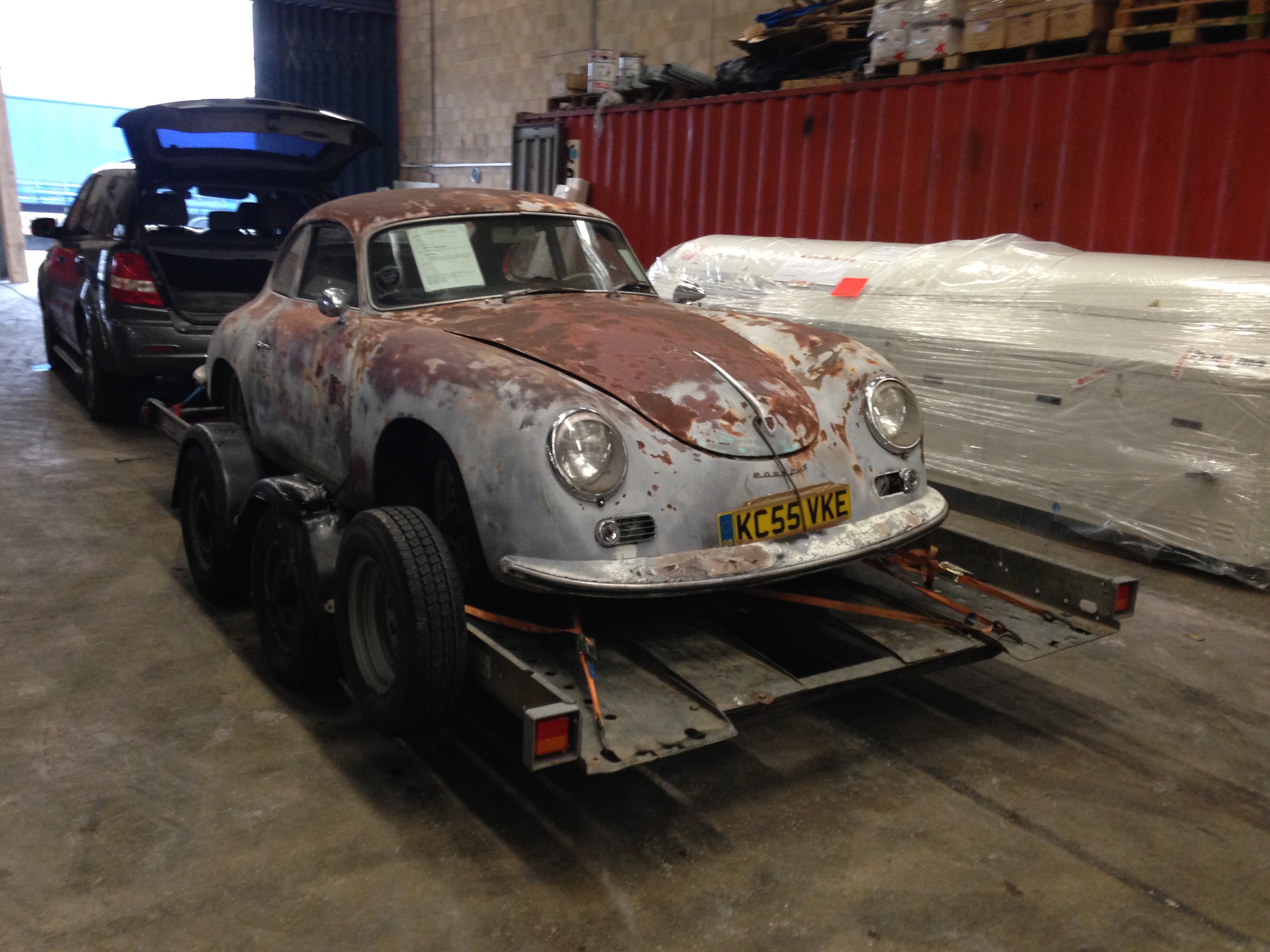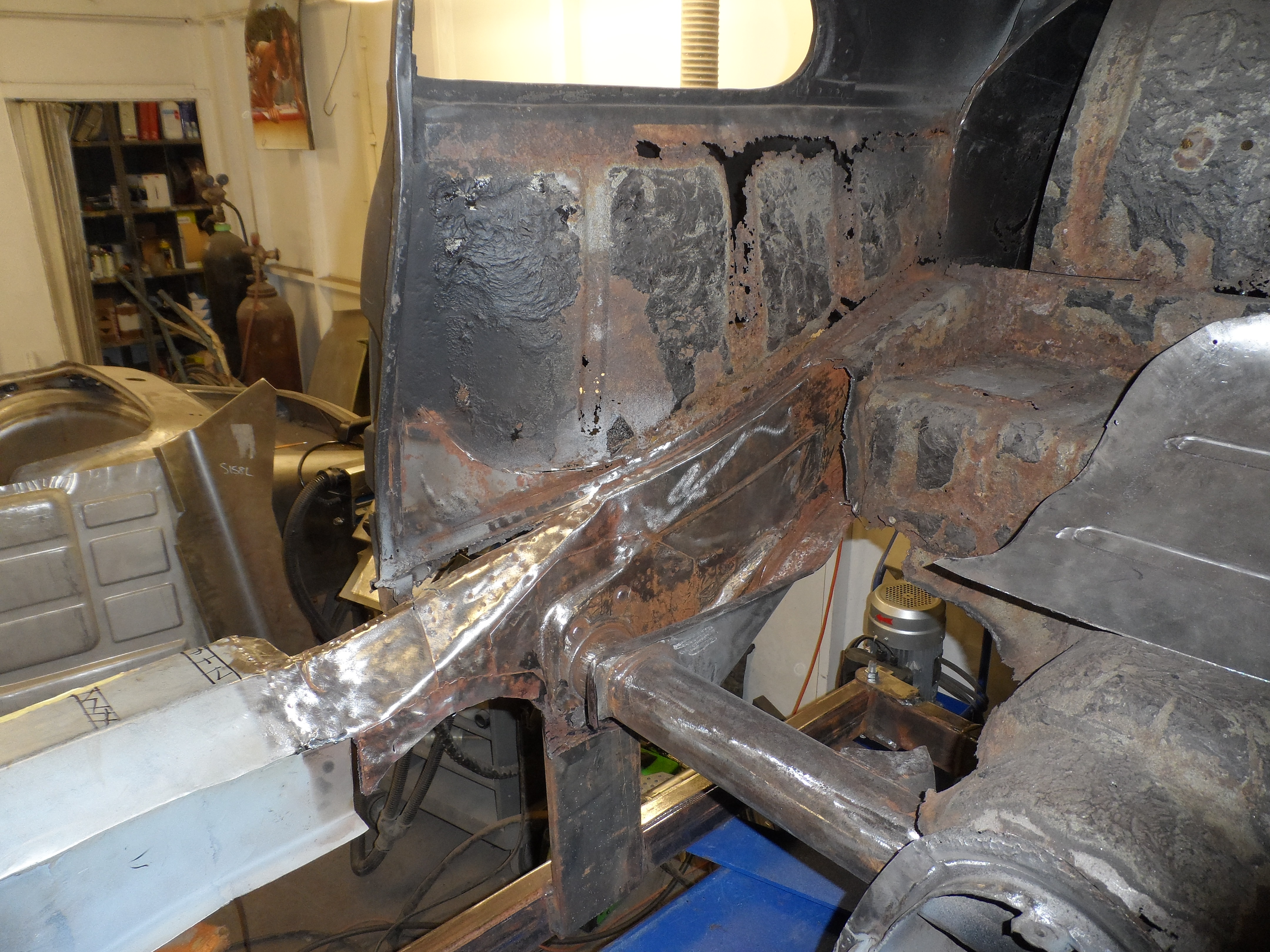 What we found
Once stripped and all paint removed the car was media blasted to remove all corrosion. We then set about the mammoth task of cutting out and replacing all corroded metal work. Every single panel required either repair or replacement. Many of the panels for these cars are available aftermarket but many are not and have to be fabricated from scratch.
A Common Problem Area
This image shows the sill cover sections removed to expose rotten heater tubes. These are a common problem area on all Porsche 356's as they were never painted inside the sills from new. Also these cars were manufactured before the use of cavity wax.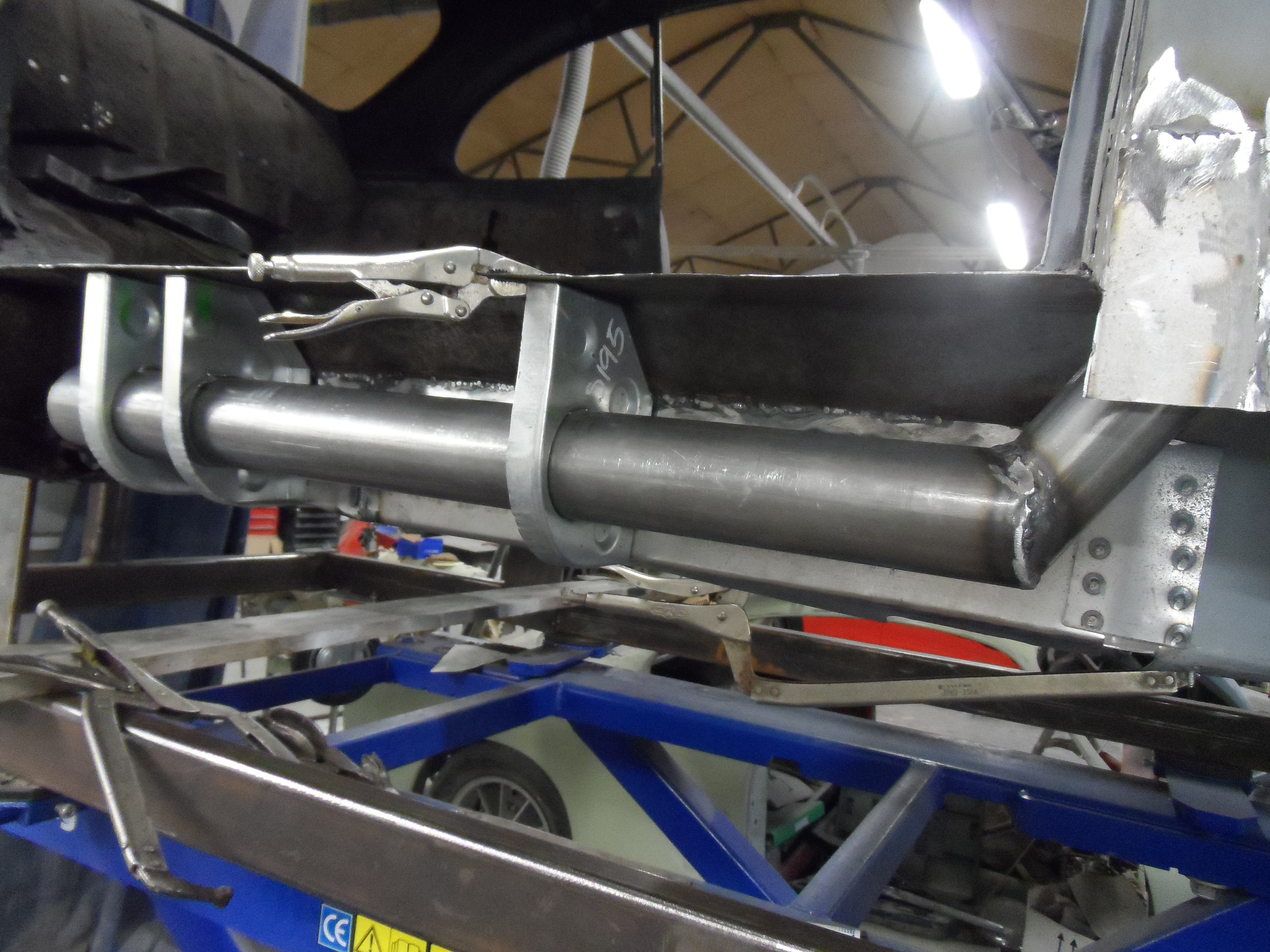 The rotten tubes were cut out new ones fabricated and welded in place. New inner sill panels fitted and new outer sill panels fitted .
Now better than new
We then epoxy primed and 2k satin blacked the inner parts and the sill covers before welding them in place ensuring this car will last for many years to come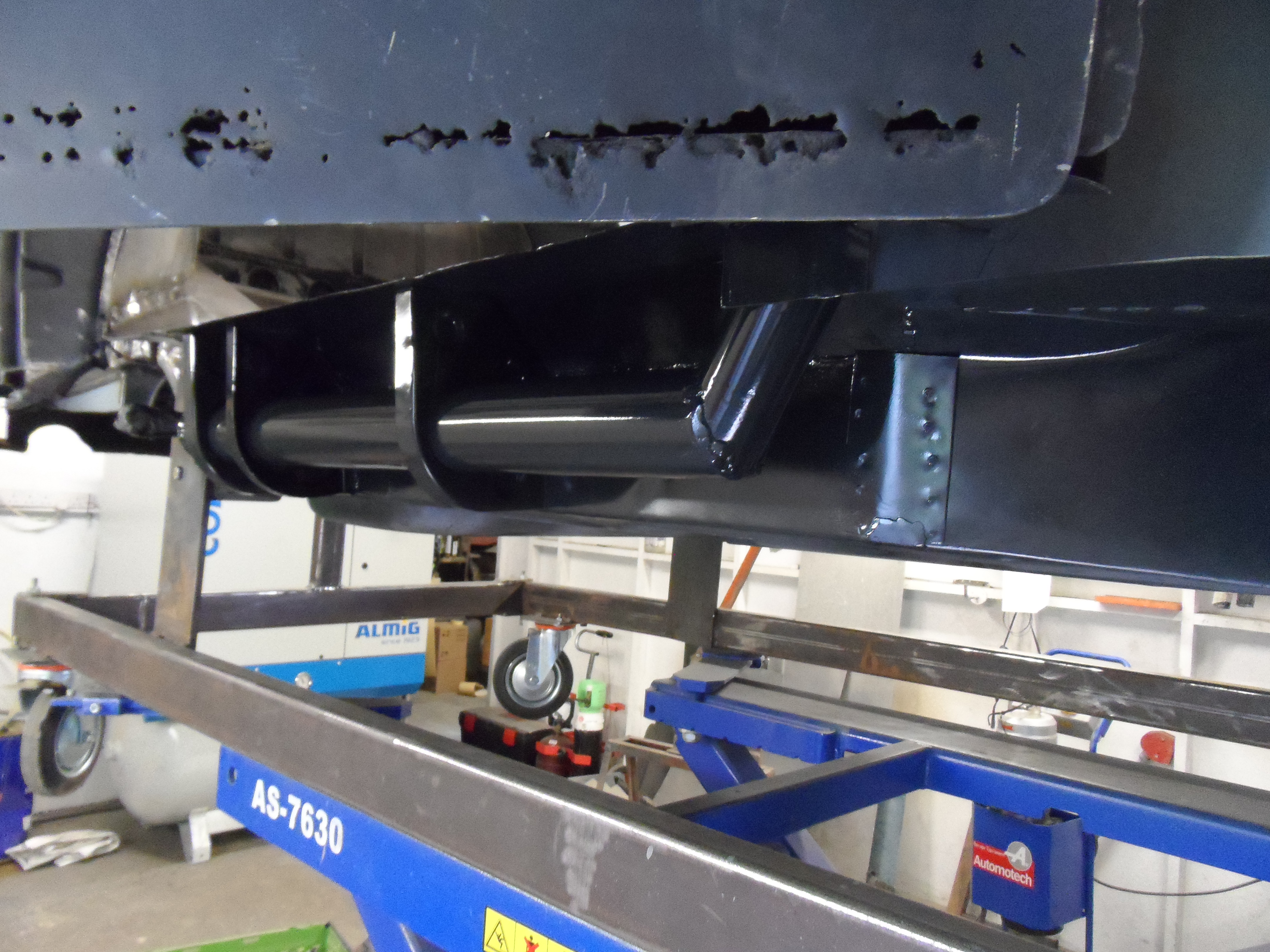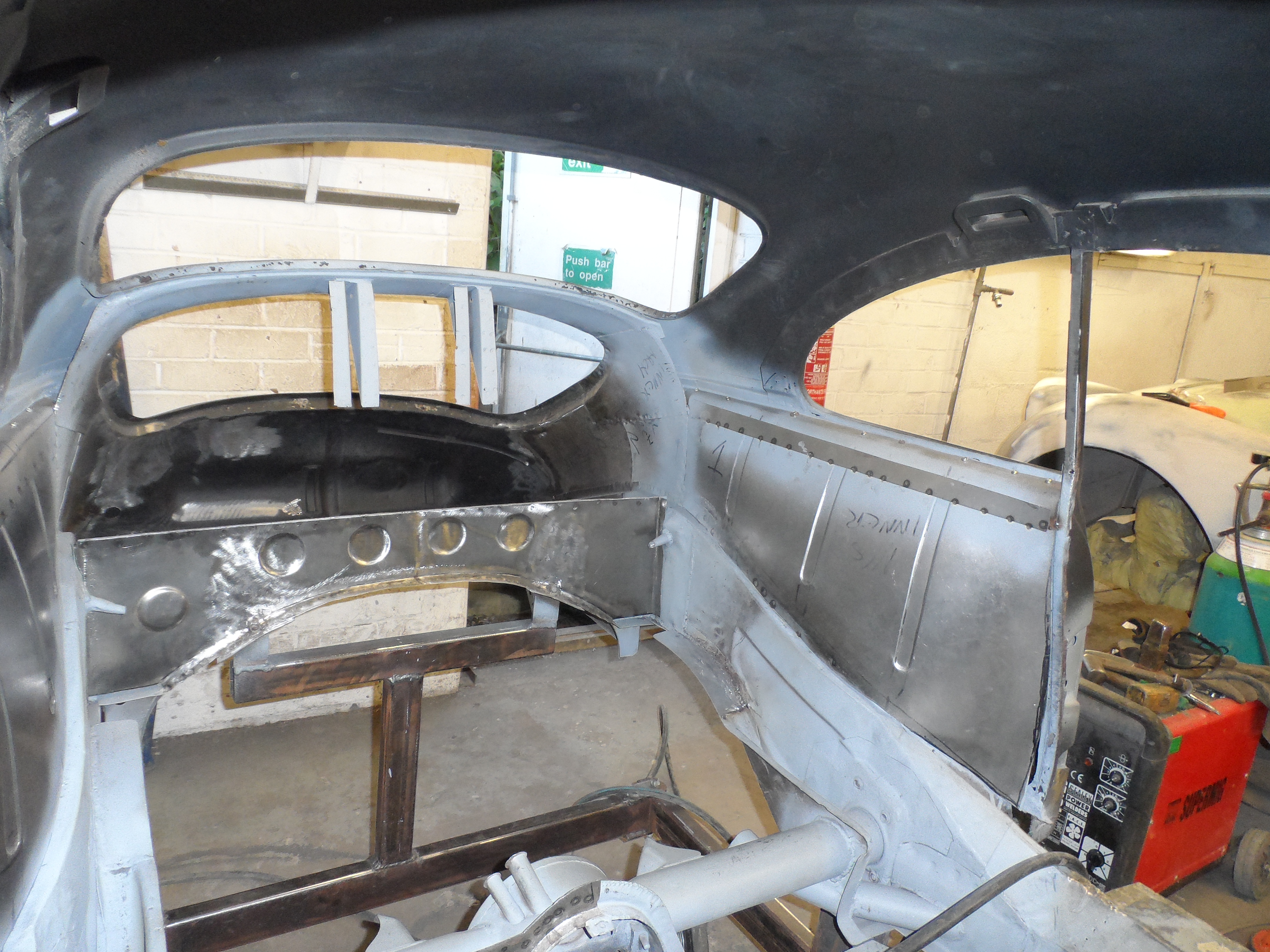 Many of the inner rear body panels and structural panels were not available to buy so were fabricated from patterns. This image shows the new inner rear wheel arches in position with the rear bulkhead cut out along with the rear seat panels. The complete rear end rebuilt with every panel being replaced with new metal work.
A Rust Free Body Shell
This image shows the body shell with all metal work complete. You can see the extent of the work involved. The result is a body shell free from rust and now built to last longer than the original would have when it was new. Once painted and treated with modern paints, sealers and waxes this car will last for years and years!