The Competition
Triumph launched a Bobber Build-Off custom competition, to showcase the success and beauty of their Bonneville Bobber, and the vast array of personalisation options available for it. UK dealers took on the challenge to produce a one-off custom Bobber using an extensive range of official Bonneville Bobber accessories and their imaginations. The competition entries were revealed at the Bike Shed Show, London on 24th May 2019. Voting is open until 10am Thursday 29th August 2019.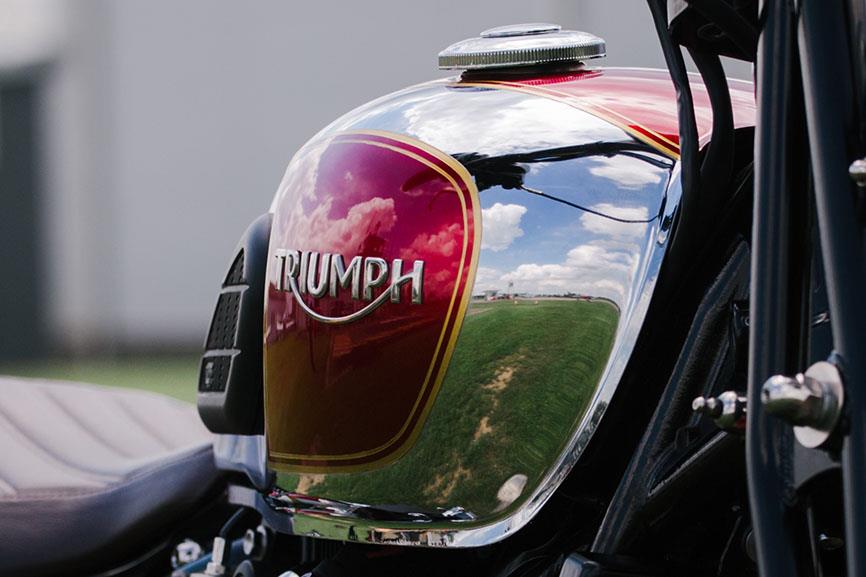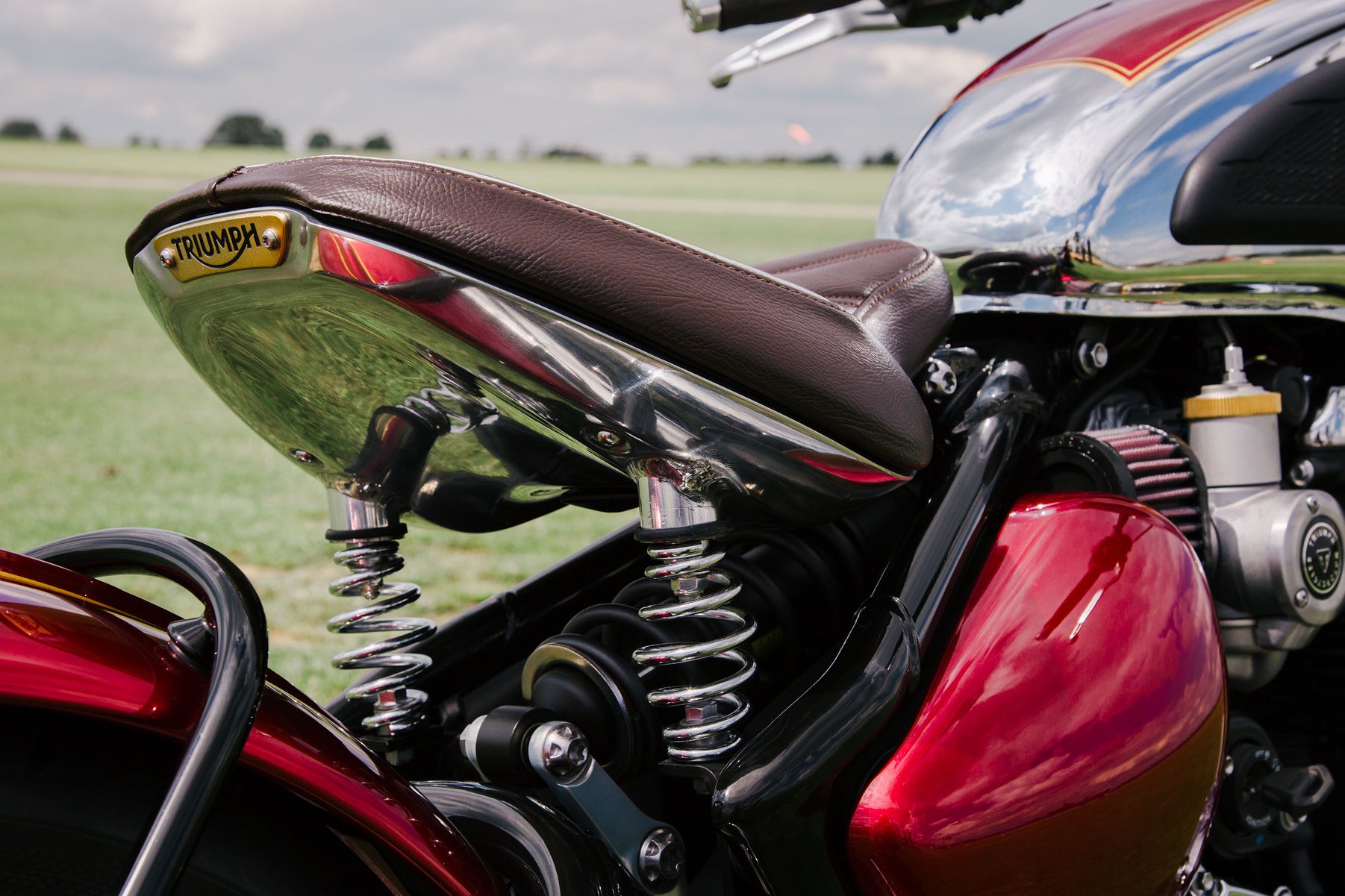 Pure Triumph, Wellingborough
During the first quarter of 2019, Proline have been working with Pure Triumph, Wellingborough on their entry to the Bobber Build Off competition. Inspiration came from one of the most influential Triumph models, the original 1938 5T Speed Twin. A decision was made to recreate its key features and bring it up to date in a modern guise.
Key Features
The original seat base has been modified to include a pivot and springs to make it feel like an authentic Speed Twin seat. Front and rear fenders have been extended to emulate an iconic Speed Twin feature. In addition custom-made bespoke girder forks complete this custom design.
Design
The team at Pure Wellingborough knew there was only one colour scheme - to replicate the original Speed Twin Design. The original Amaranth Red was made more vibrant by using the modern Lava Red.
Paintwork Challenges
By choosing to replicate the original design, the team at Pure Triumph had unknowingly set us some paintwork challenges. Firstly, the design required us to paint onto chrome. This is always a testing challenge as the chrome is so hard. The Lava Red is a stunning colour, but it is a three stage candy, not one of the easiest to paint uniformly. The final challenge, was the gold enamel pinstripes found on the tank, the wheels and the extended fenders. This was all hand painted.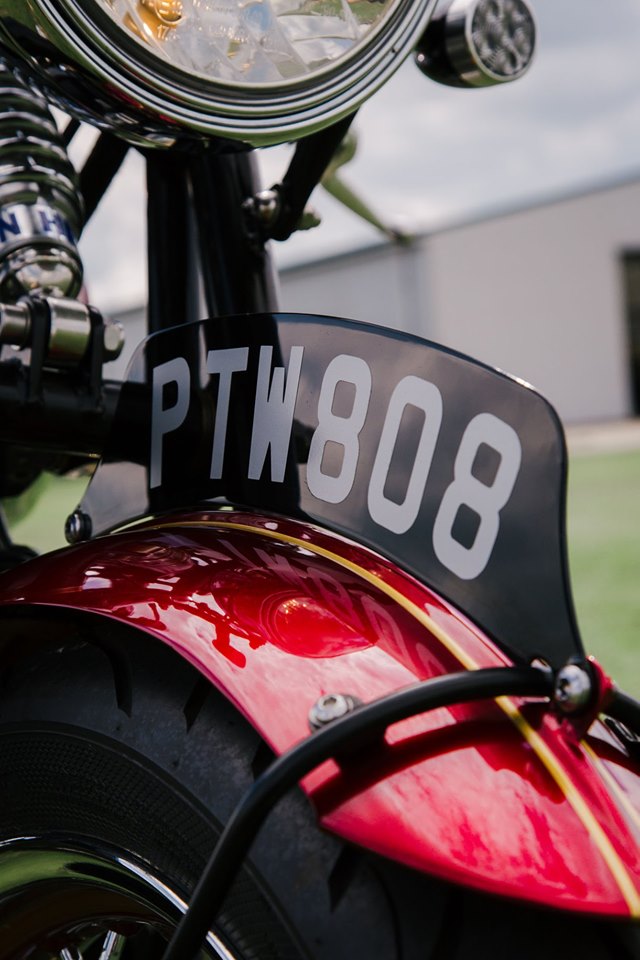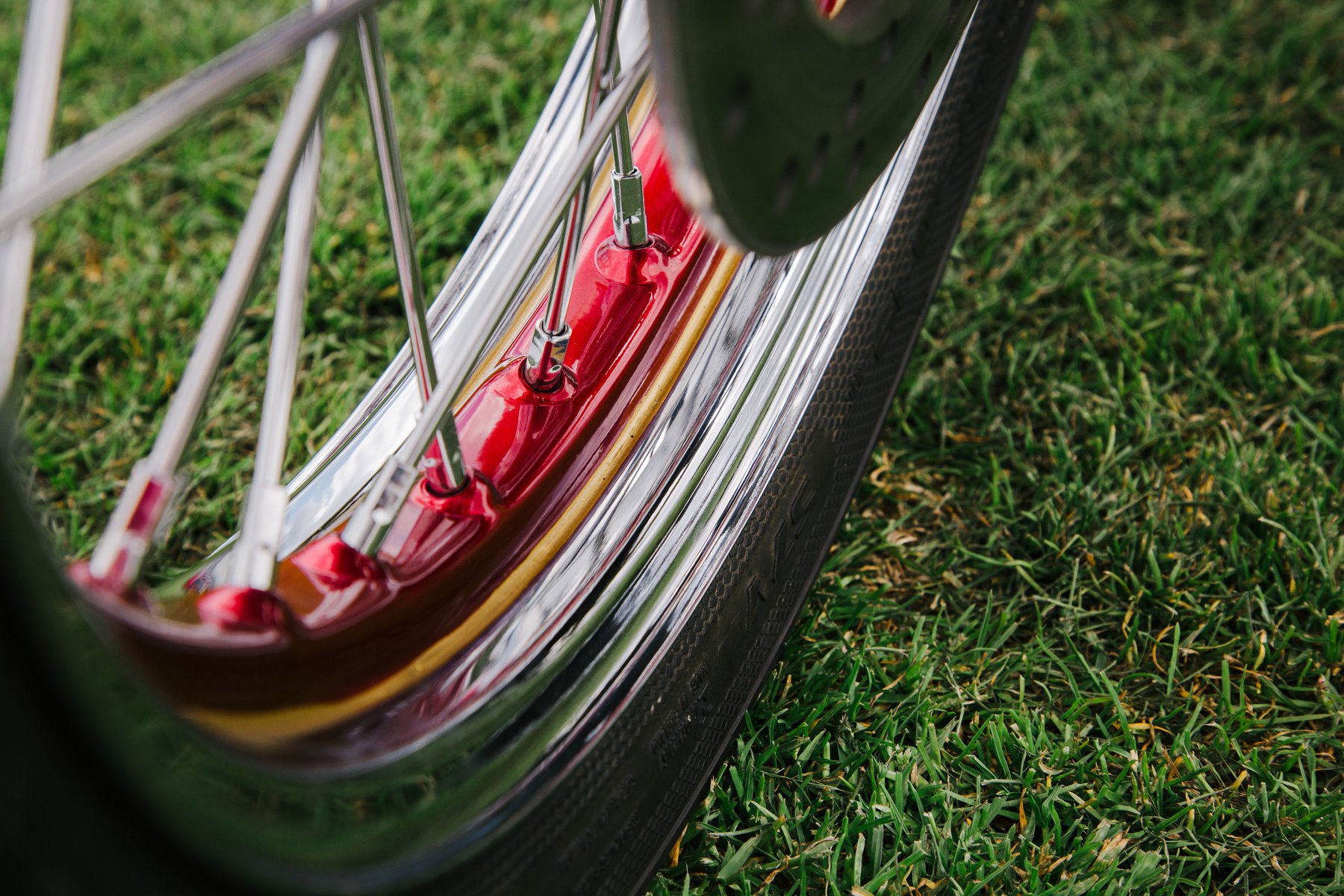 Voting
This competition is open until the 29th August. Please take the time to vote for this spectacular one off bike, by clicking on the link below.
Click here to vote