Bodywork Prep
This little Alfa coupe was sold new in 1973, it is a two owner car with the current owner having it since September 1978. After 25 years in dry storage he started a complete restoration of the car. It came to Proline with a majority of the fabrication and welding already completed by the owner and in e-coat primer.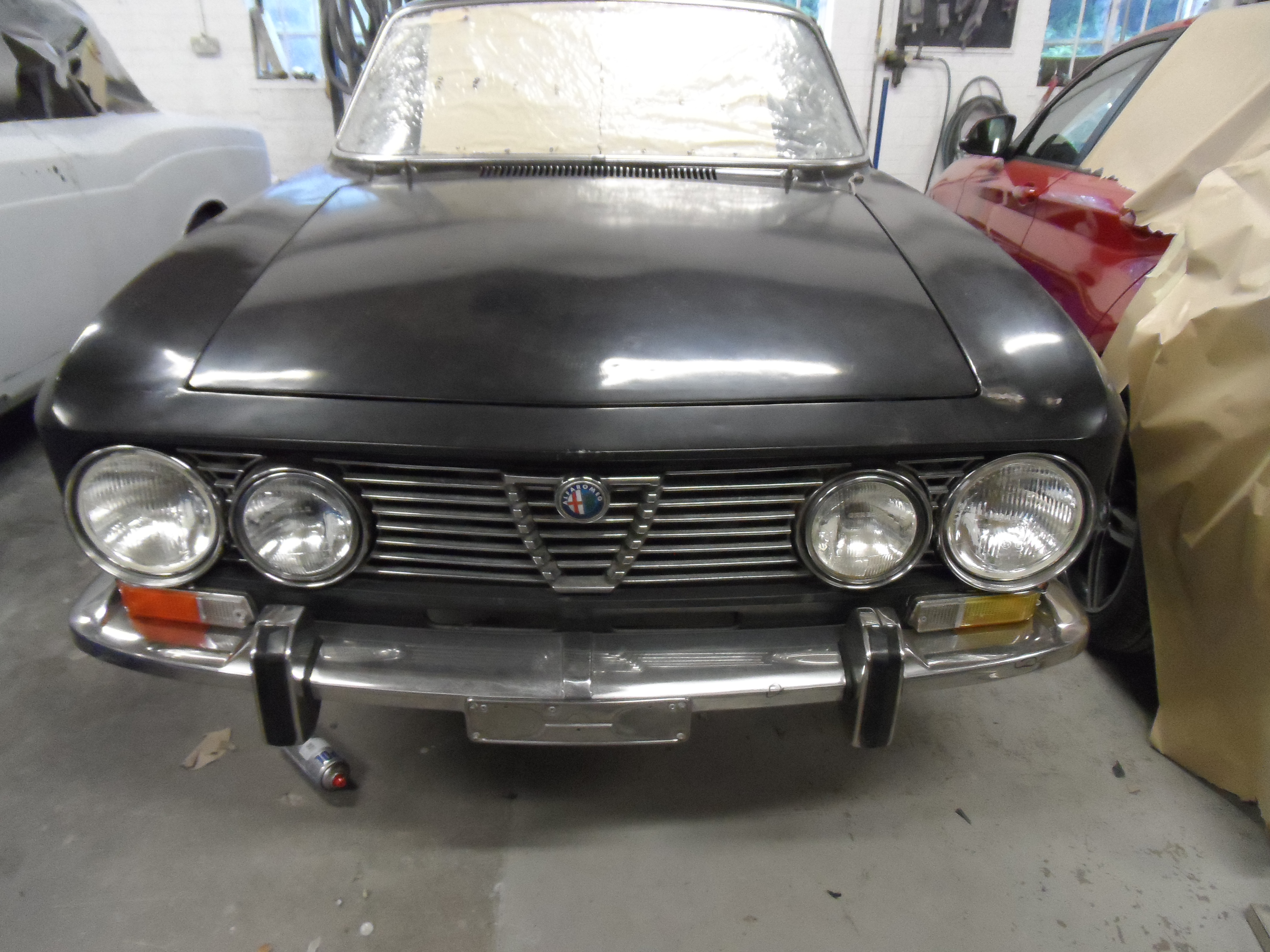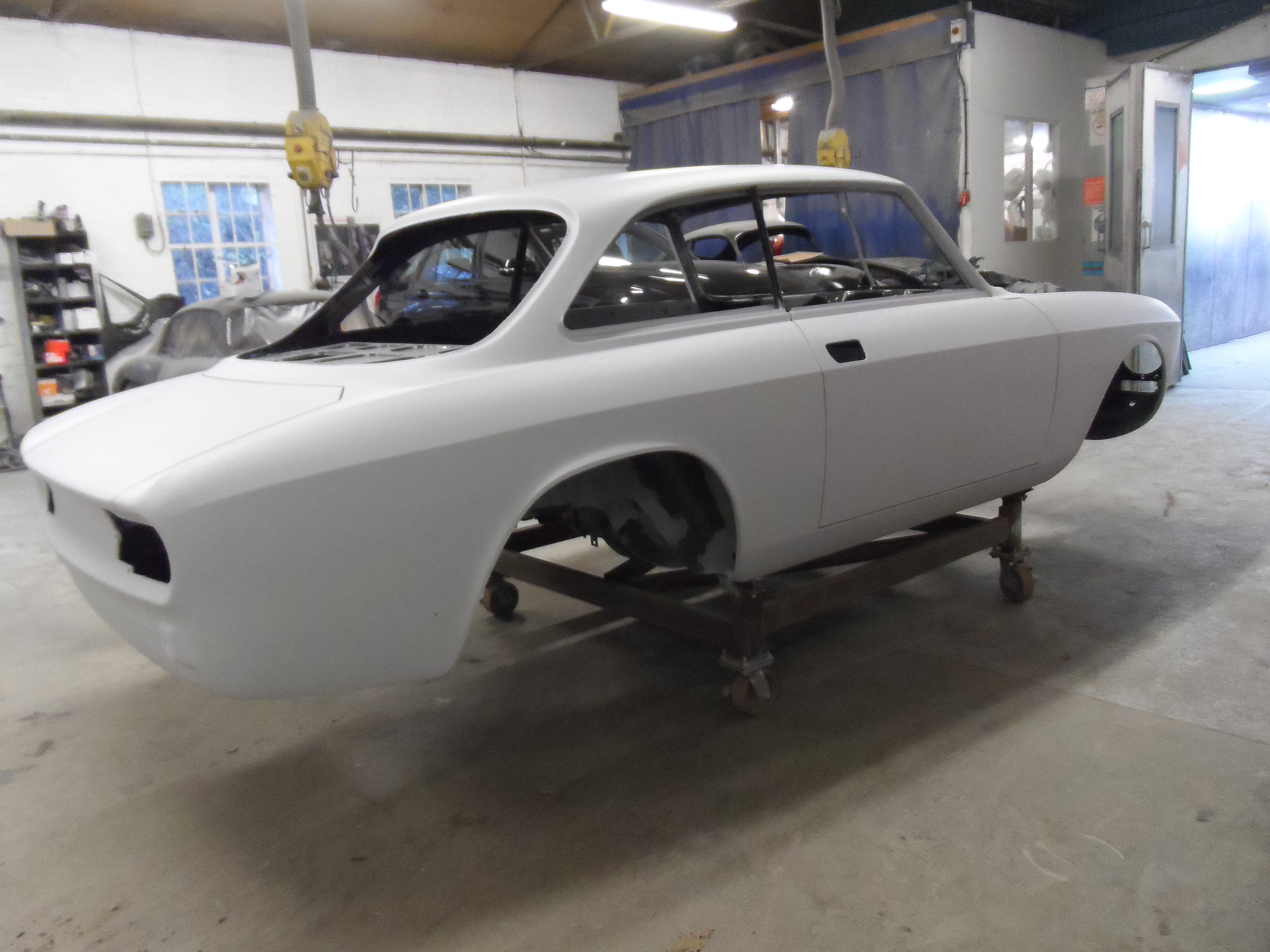 Work carried out at Proline
New door skins were made and fitted by Proline. The car was then shaped from top to bottom. Particular attention was spent on the gapping of the panels to get them consistent throughout. Also the body lines are very important on this model. Making sure the lines flow from front to back without interruption is paramount. All panel joints were sealed as per its original build. The shell was double primed to ensure the straightness of the panels before painting and many hours of machine polishing. We also spent many hours researching and perfecting the formula for the correct AR509 Rosso Amaranto from the Alfa Romeo range.
A meticulous restoration
The owner of this car has been meticulous in its restoration, trying to keep as much of it original as possible, but with a realistic recognition that most things need replacing after 45 years. Much of the work has been carried out by the owner, except for our paintwork and some engine work. He took great pleasure – and a few hundred hours of pain – in refitting the car.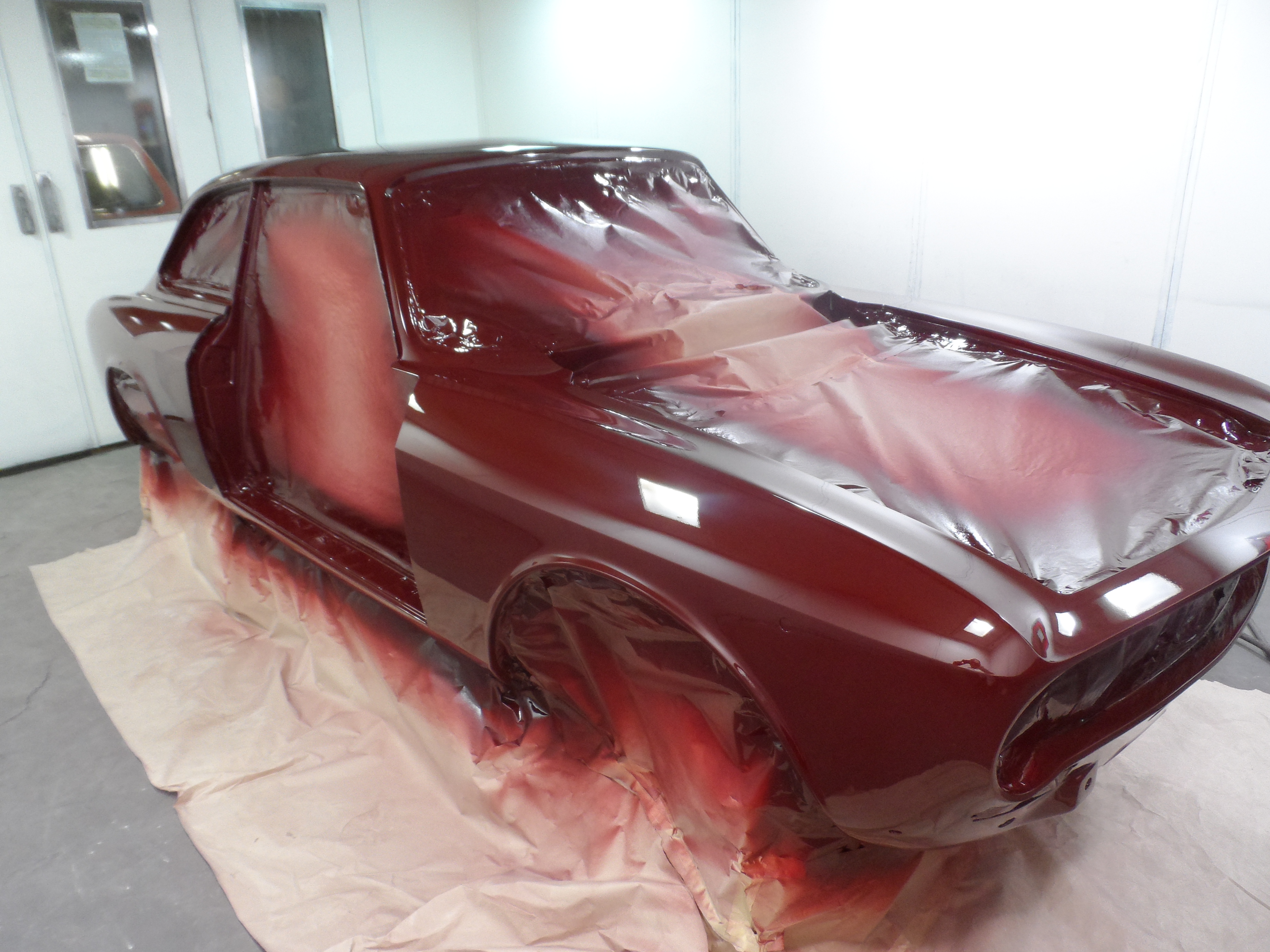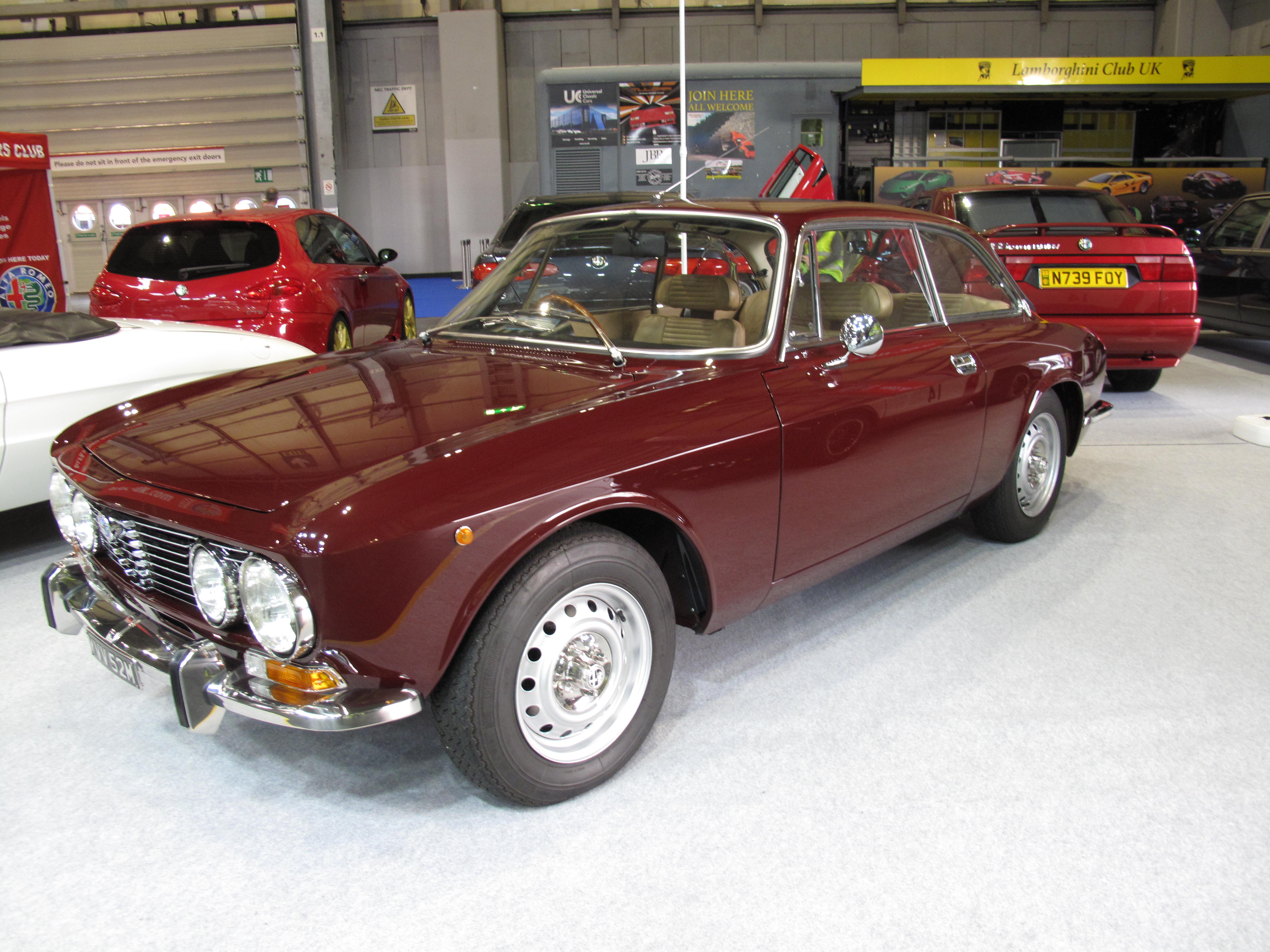 Winning Standard
It is now a fantastic example of its marque and has been recognised by winning its category in the national Alfa Romeo concours event in the summer of 2019. It also featured at the NEC Classic Motor Show in November 2019 on the Alfa Romeo owners club stand. The owner tells us; There were lots of people round it on the stand and lots of questions; "Who painted it?" being about the third most frequent, after "How long have you had it?" and "Where did you find it?".