Custom Legends Series
One of our long standing customers asked of we could do a series of custom motorcycles with them for their showrooms in Northampton and Oxford. The base model used for the bikes is a BMW RnineT. We both recognise the desire to have a customised bike and looked to make some really special examples. Some of the projects had a very clear specification such as the George Meier 1939 TT replica, whereas others had a far more open design to create something unique.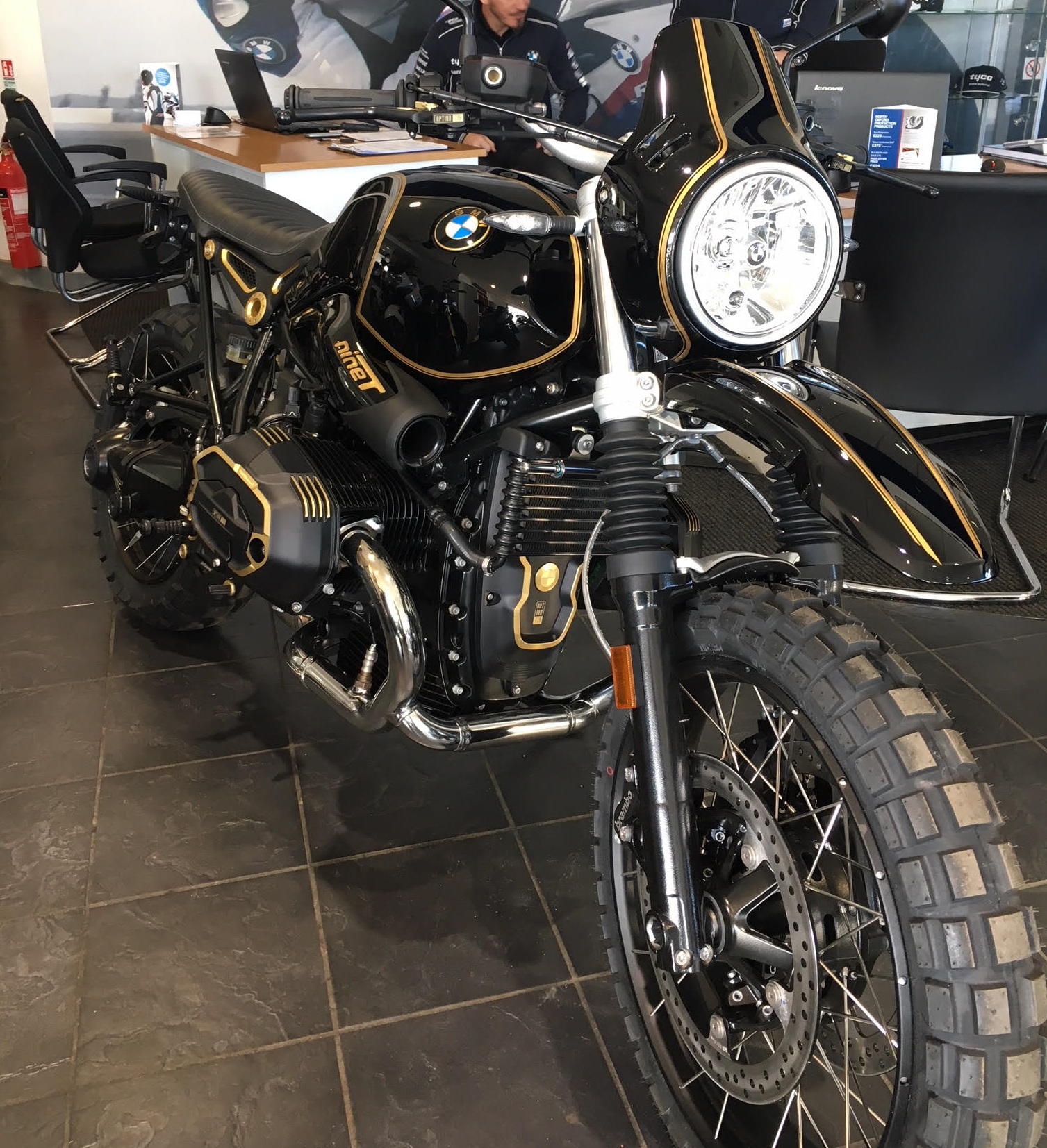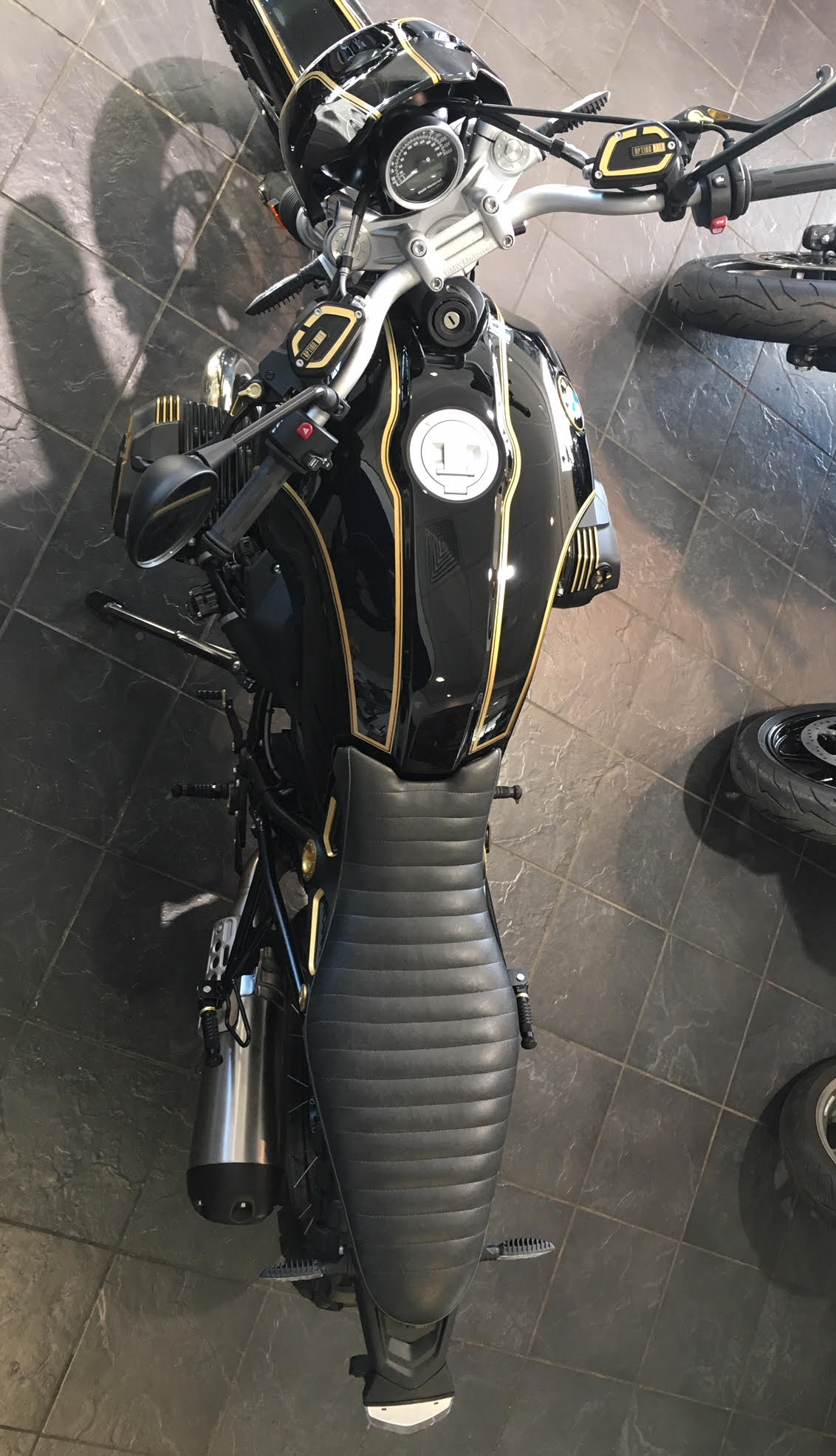 Black Beauty
The scheme for this bike was to replicate the colours used on the JPS F1 racing car from the late 70's. The Lotus 79 was nicknamed 'Black Beauty' by the press and F1 fans alike for its graceful design, sleek profile and the black and gold livery through sponsorship by John Player Special cigarettes.
Design
The design is subtle but has incorporated the design of the JPS F1 car in the colours used. The gold has not only been used in the pinstriping which can clearly be seen on the tank, headlamp cowl and front mudguard, but also to pick out features on the bike. These include the air intake and seat mount brackets.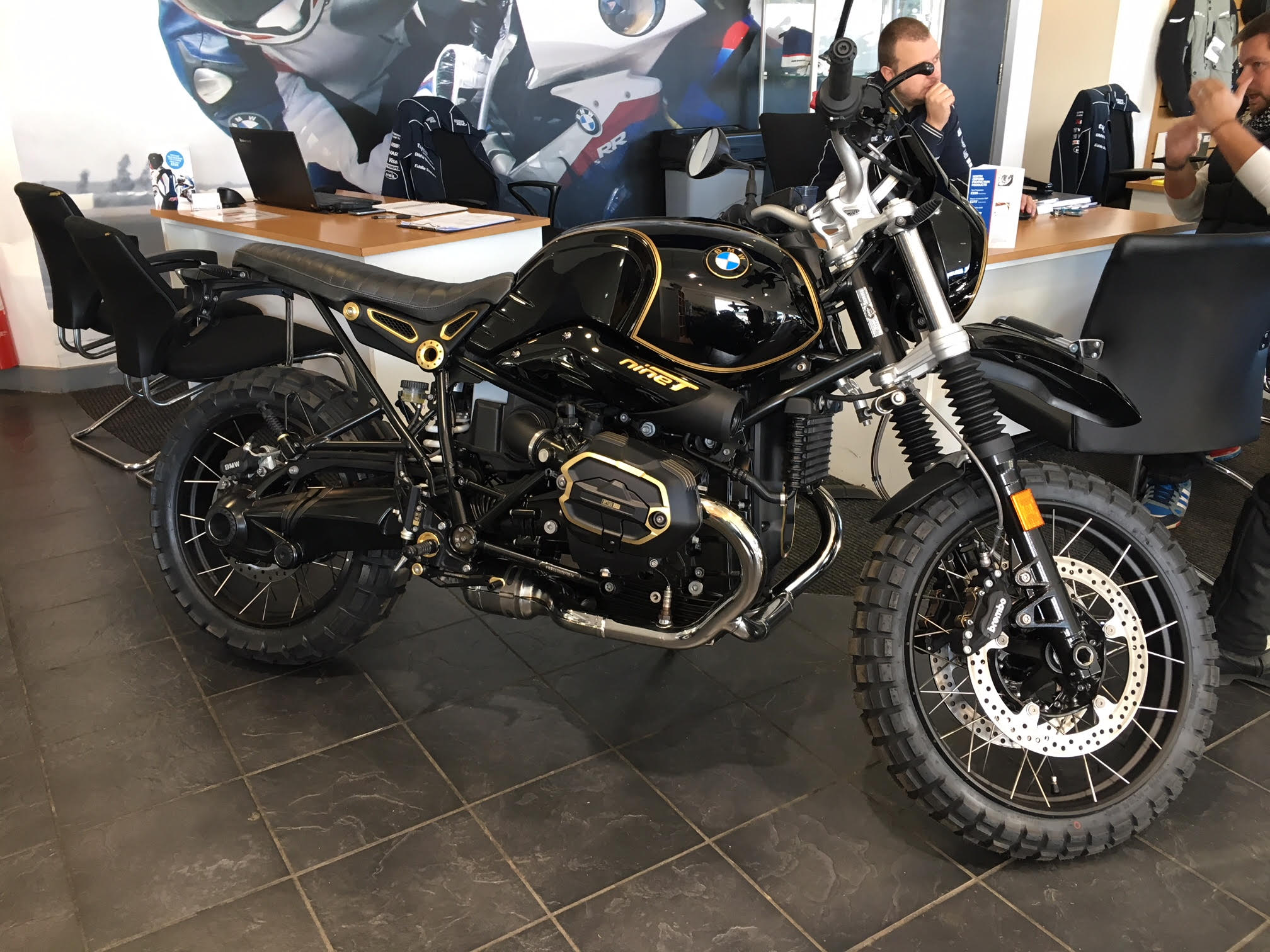 Are you interested in customising your own bike? Then get in touch to discuss your ideas. (We are here to help, so why not get in touch, even if it is for some free advice.)