One of 19
The Aston Martin DB4 GT Zagato was introduced at the London Motor Show in October 1960. It was effectively a DB4 GT that had been transformed into a smaller, more aerodynamic, super lightweight car by Ercole Spada at the Zagato factory in Italy. Initially the factory had plans to produce 25 cars, but the demand was less than expected and production ceased at 19. Many steel component were replace by aluminium counterparts, non-essential parts such as bumpers were removed. With the aid of perspex and aluminium parts the weight of the DB4 GT was reduced by over 100 pounds (45kg).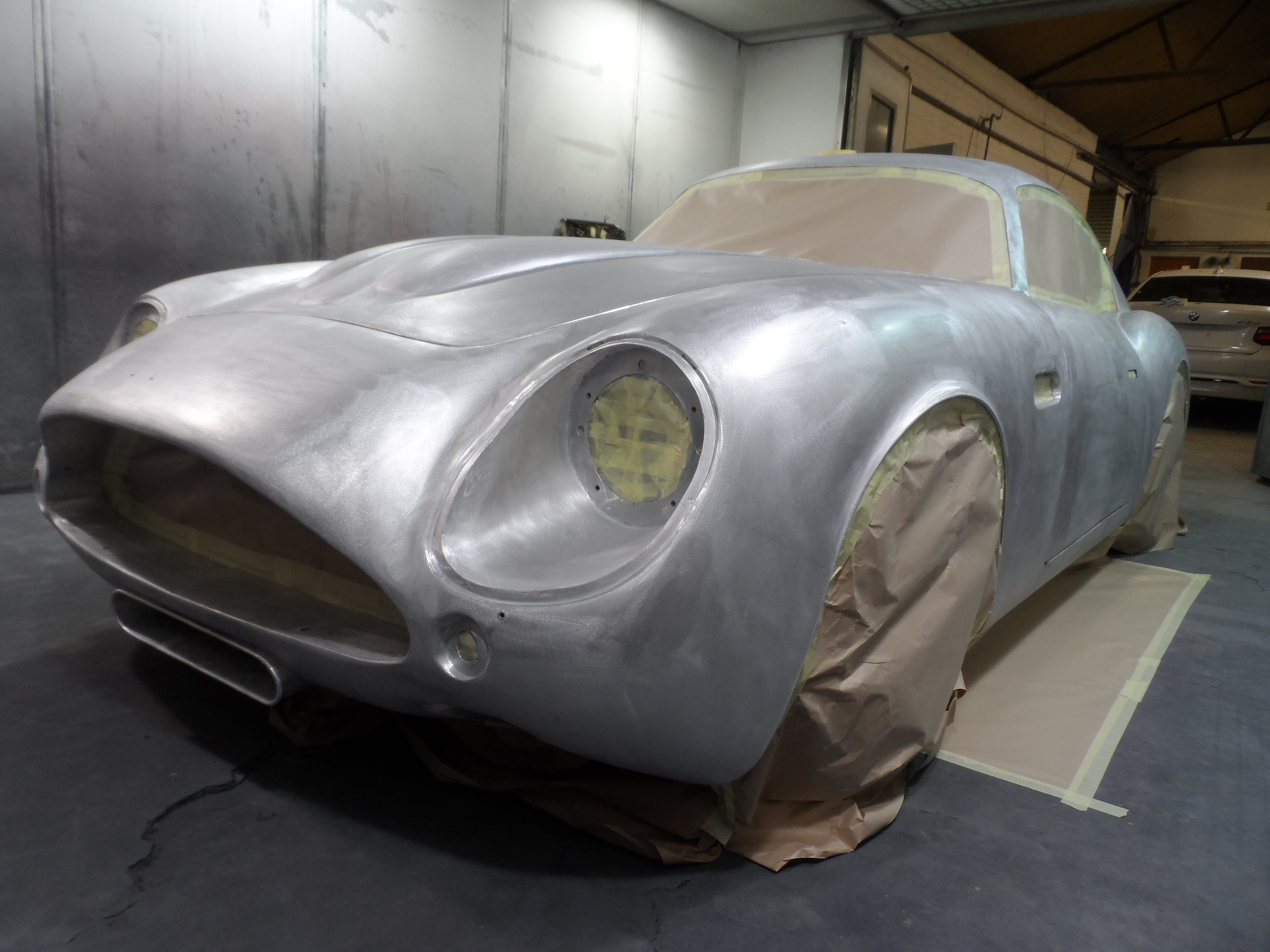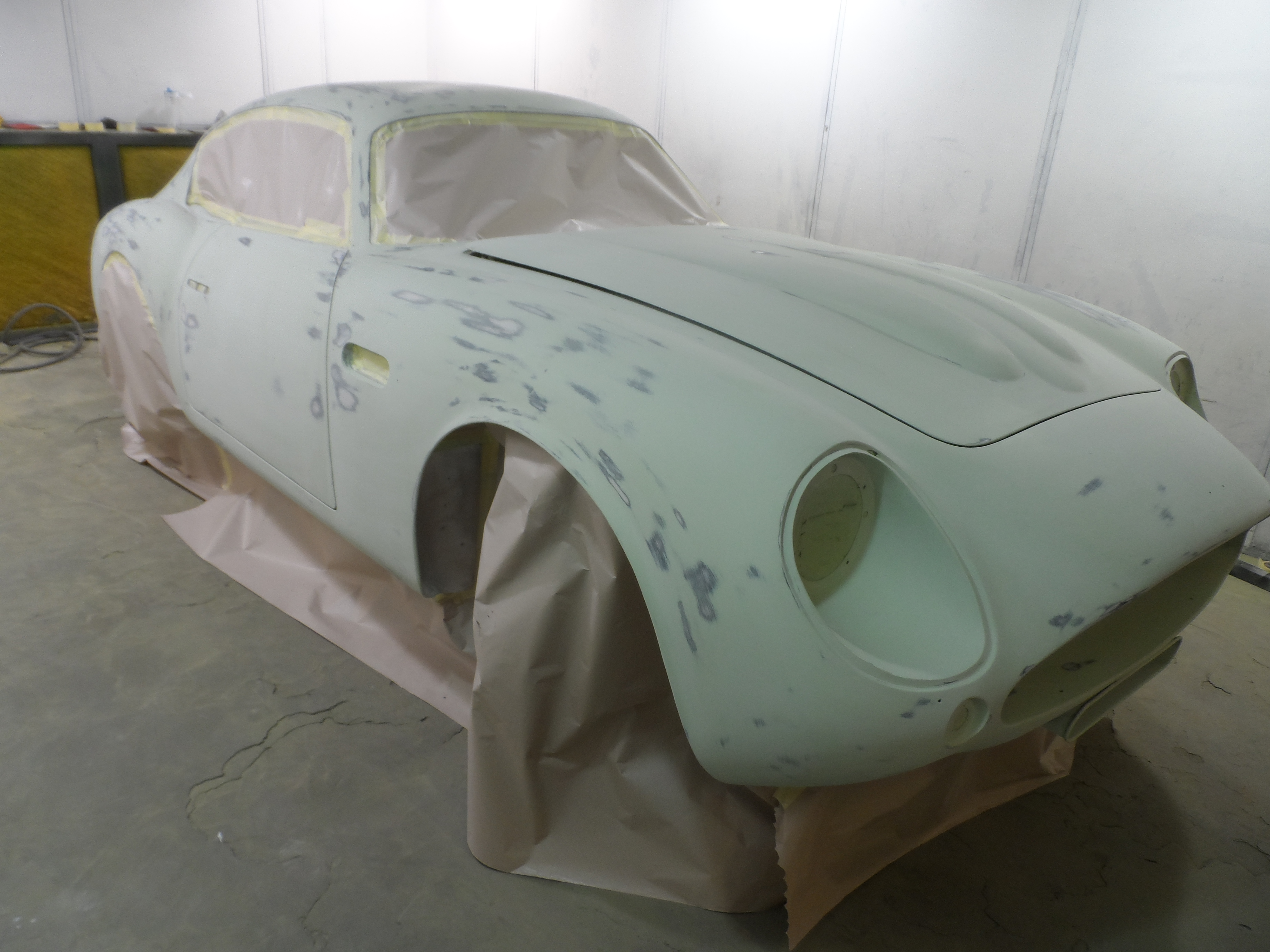 Racing History
Four of the original Zagato's chassis', 0191, 0193 0182(1 VEV) and 0183(2 VEV) were built to a lightened DP207/209 specification, especially for racing. The DP209 cars have a lower roofline, larger rear wings, a reshaped tail and a flatter, longer front end.
The first competition outing of a DB4 GT Zagato was during Easter in 1691 at Goodwood. Driven by Stirling Moss the car finished 3rd, behind an Aston Marton DB4 GT and the winning Ferrari 250 GT.
The most prominent DB4 GT Zagatos, affectionately known by their registration plates, '1 VEV' and '2 VEV' were both raced under the John Ogier's Essex Racing Stable with assistance from the Aston Martin factory. Both the Zagatos raced in the 1961 24 Hours of Le Mans. Unfortunately a repeat of the 1959 Le Mans victory was not to be, with both cars retiring.
A Victory
In July 1961 at a British Grand Prix Support race the Zagato had its first victory. With '2 VEV' taking the last lap lead from a Jaguar E type.
'2 VEV' crashed heavily at Spa in 1962 and was rebuit to the lightweight DP209 specification. After a road accident in 1993 it was returned to the 1962 specification.
Chassis 0200 raced in the 1962 24 hours of Le Mans, but a blown piston after 9.5 hours forced the car to retire.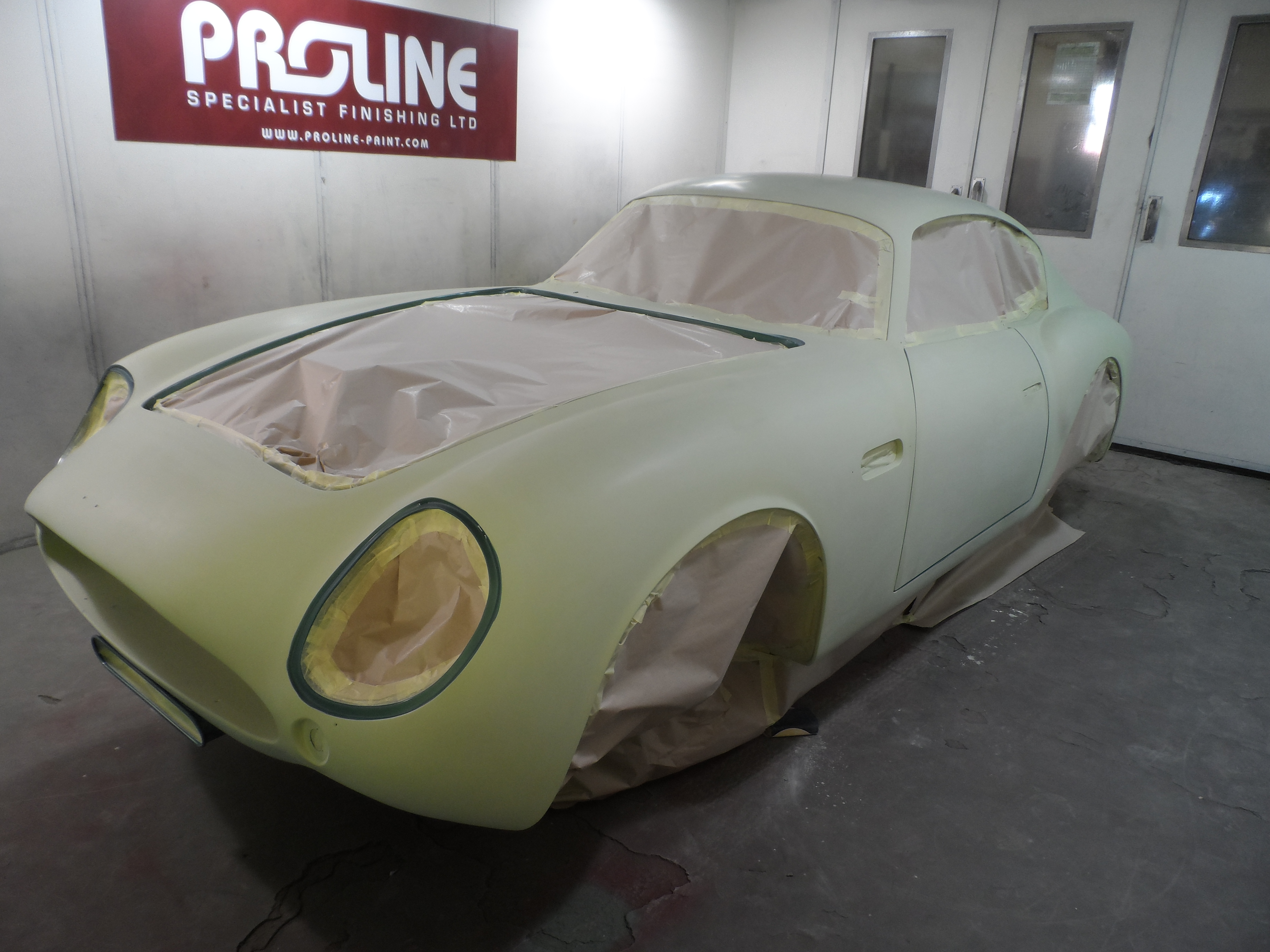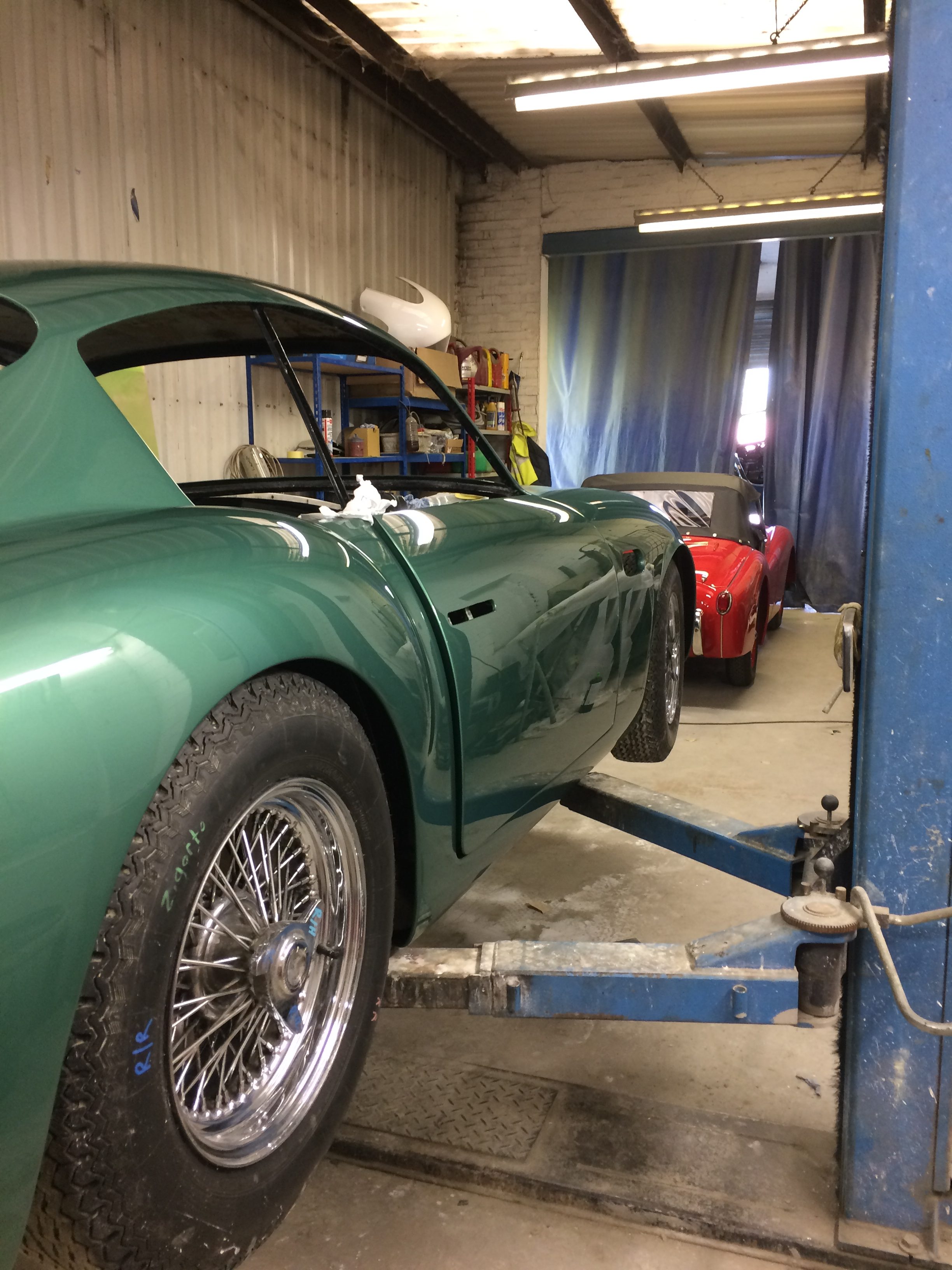 Restoration
We were privileged to have been commissioned for the paintwork element of the full restoration on this beautiful Aston Martin DB4 GT Zagato. It is an original, not a recreation. Our team painstakingly matched the racing green colour to an original piece of bodywork that had never been repainted and had not seen the sun to achieve the correct colour and shade.
Next steps
This car is undergoing a full restoration, whilst keeping as many of the original parts as possible. The car came to us stripped and straight from the panel shop. Once the paintwork was completed, the car was been returned to Tim Samways Sporting and Historic Car Engineers Limited to be built.
Latest Auction
In December 2015 an Aston Martin DB4 GT Zagato was sold at Sotheby's in New York for a record breaking £9.45 million making it the most expensive British car ever sold at auction.