Singer Cars History
Founder, George Singer started building bicycles in 1874 in Coventry, then moved to motorcycles and cars around the turn of the century. By 1908, Singer sports cars were racing at Brooklands. Despite George Singers death in 1909, the company prospered in the years leading up to World War 1. As with most car manufacturers at that time, the factory became devoted to war materials, but in Singers case it was producing cars for the military. Civilian production resumed after the war with a wider range of vehicles. Singer peaked as the third best selling British automaker in 1929 and scored a series of strong Le Mans finishes in the early 1930s.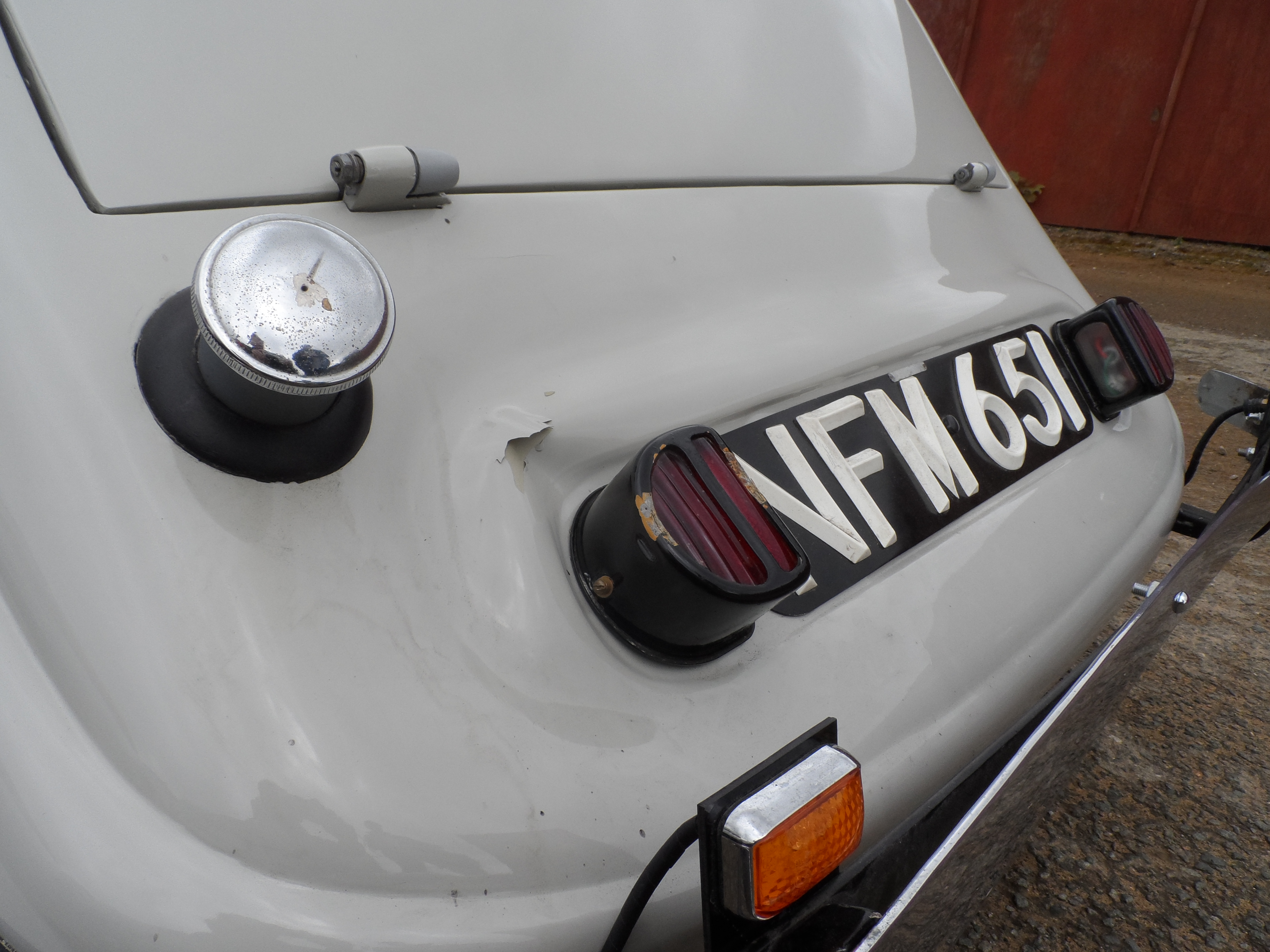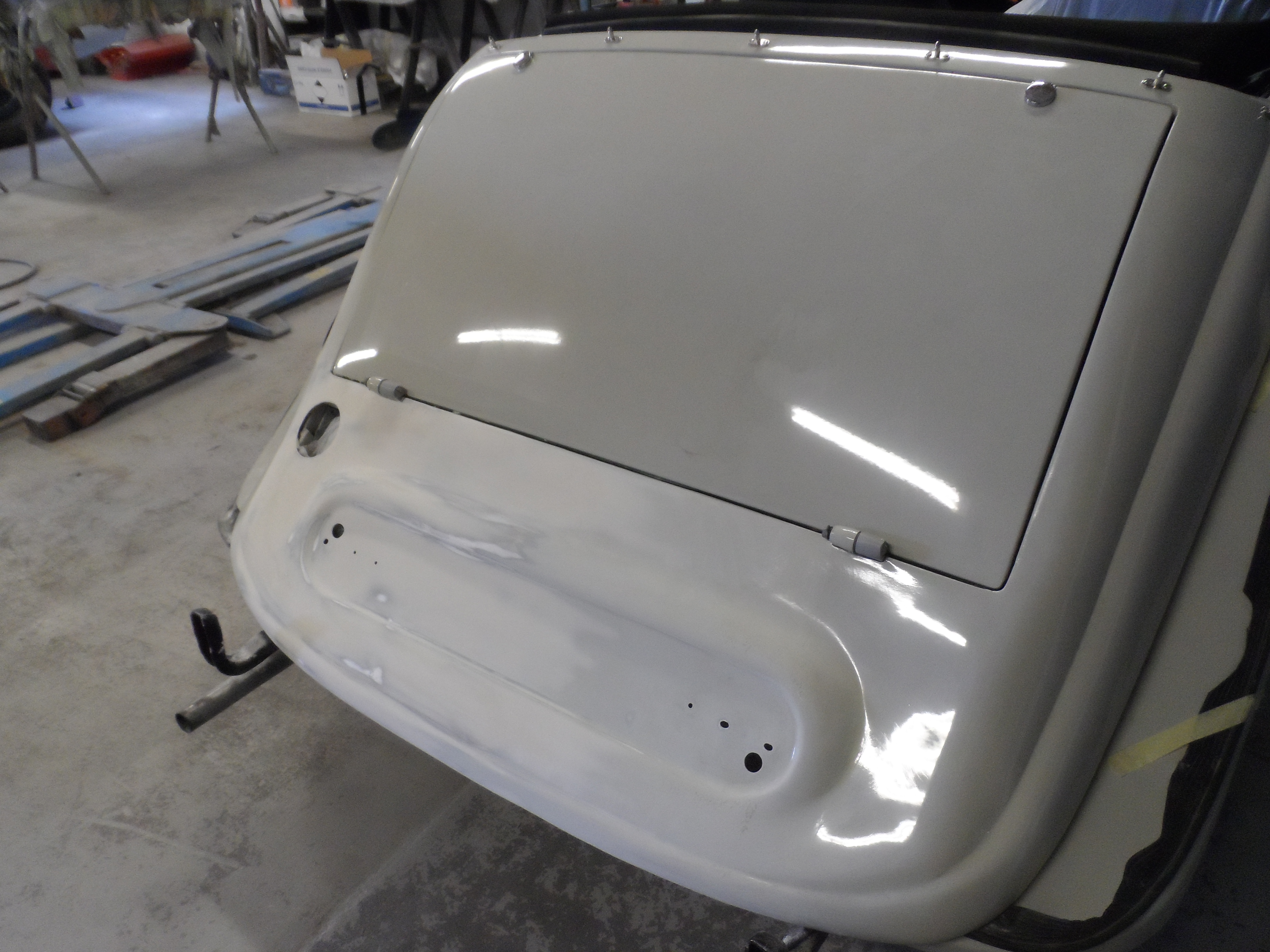 Accident Damage
This lovely example of the Singer Roadster came to us with minor accident damage to the rear of the car. We liased directly with the drivers insurance company, making the whole process easier on the driver.
Anyone who has ever had the misfortune of a vehicle accident claim will know how unnecessarily difficult and time consuming it can be dealing with insurance companies. We are able to provide a full service from estimates to the repairs of classic cars, dealing with the insurance company on the drivers behalf. This is a service we are happy to provide.
Assistance with your claim
We frequently hear of classic car owners who are sent to their insurance company's approved repairer, only to find that they do not have the knowledge or expertise for classic cars. Most approved repairers are focused on newer cars and fast throughput work. If you give an approved repairer focused on throughput your classic car, it will not get the attention to detail it deserves. Staff in these bodyshops are paid on bonus schemes that make them only interested in the quick and easy jobs that help them to achieve their bonus. The Proline team are accustomed to working on these types of vehicles on a daily basis and pride themselves in the end result, not the speed of the job.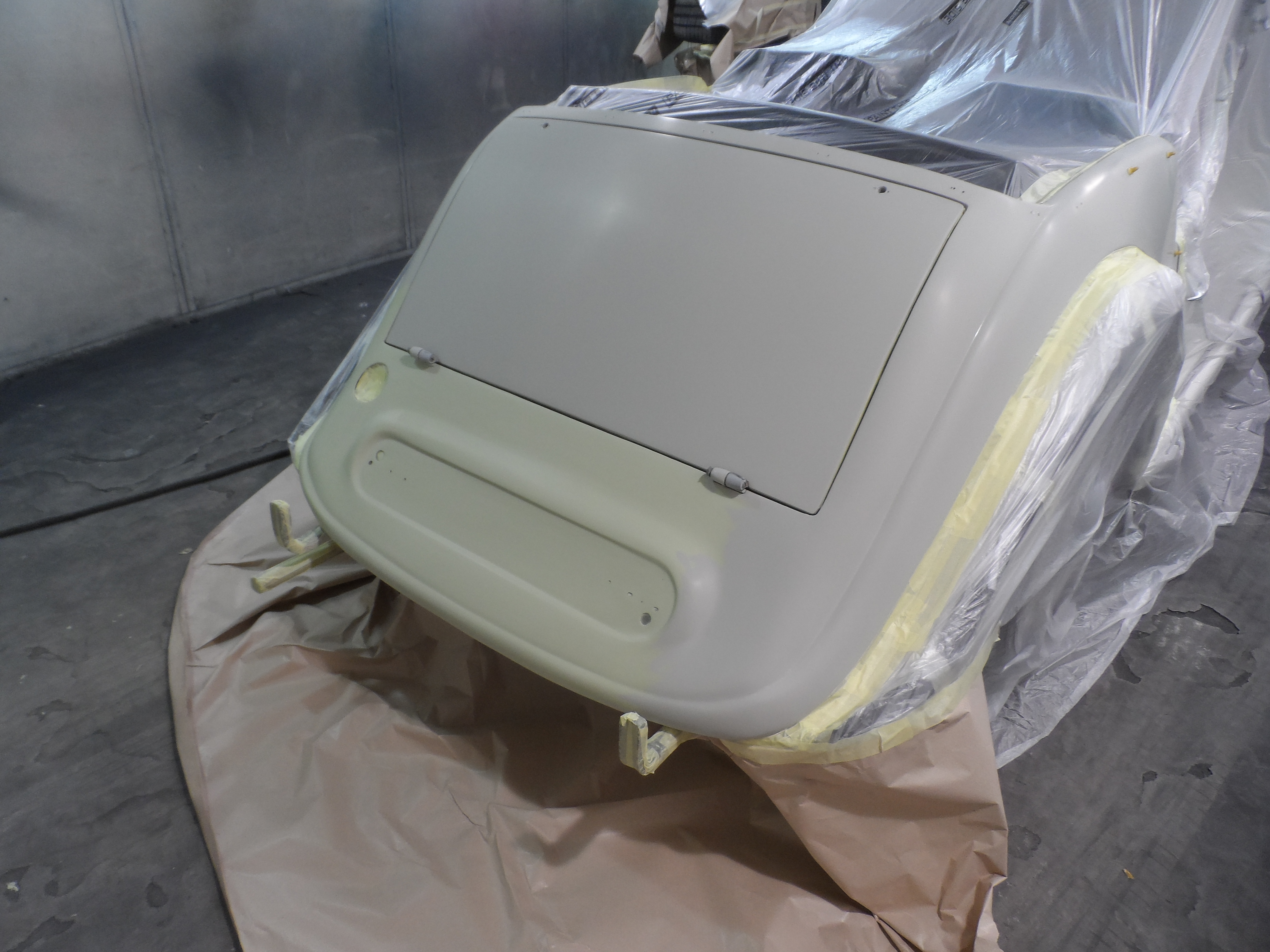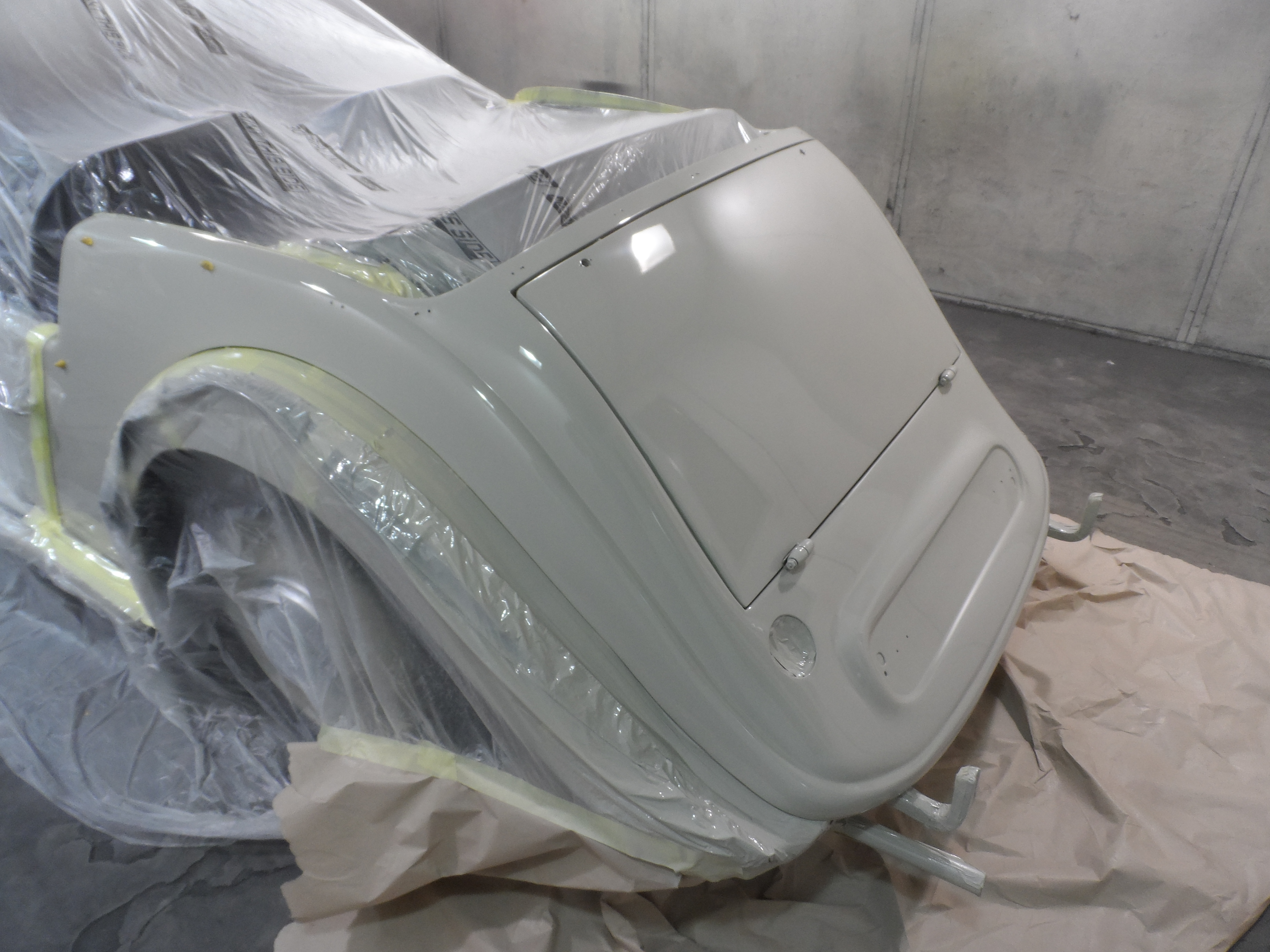 The Repair
All rear end parts were removed from the car to allow access to the rear aluminium metal. This was reshaped by the panelbeaters, enabling us to repair the panel rather than a costly replacement. It was then handed over to our paint team for final shaping and preparation.
Exact Colour Match
The colour was accurately matched using our colour spectrometer camera, and blended across the rear of the car to ensure a perfect match. Once painted, all new paintwork was flat and polished, giving a faultless finish.