Mercedes Benz W196 Grand Prix Car
The Mercedes Benz W196 Grand Prix car only raced for 14 months in 1954-1955 but won 12 of its 14 races.  There were 2 styles, the original Streamliner and an open-wheeler.
This 2013 Streamliner is a UK built, road-registered single seater very reminiscent of the A196, but is about 10& bigger in every direction.
The custom built steel frame houses a 330E's 3.0 litre straight six engine, five-speed gearbox, differential and multi-link suspension.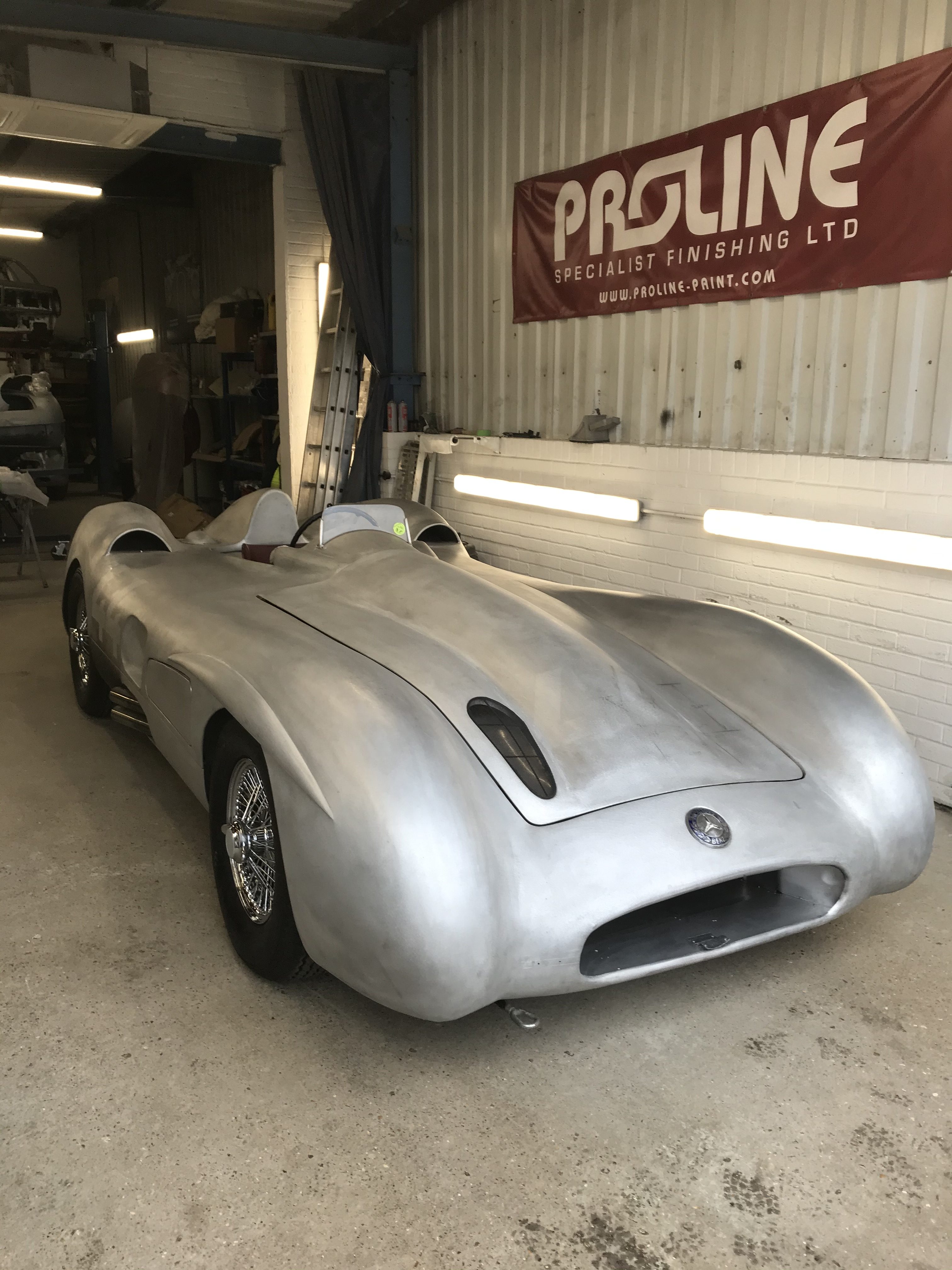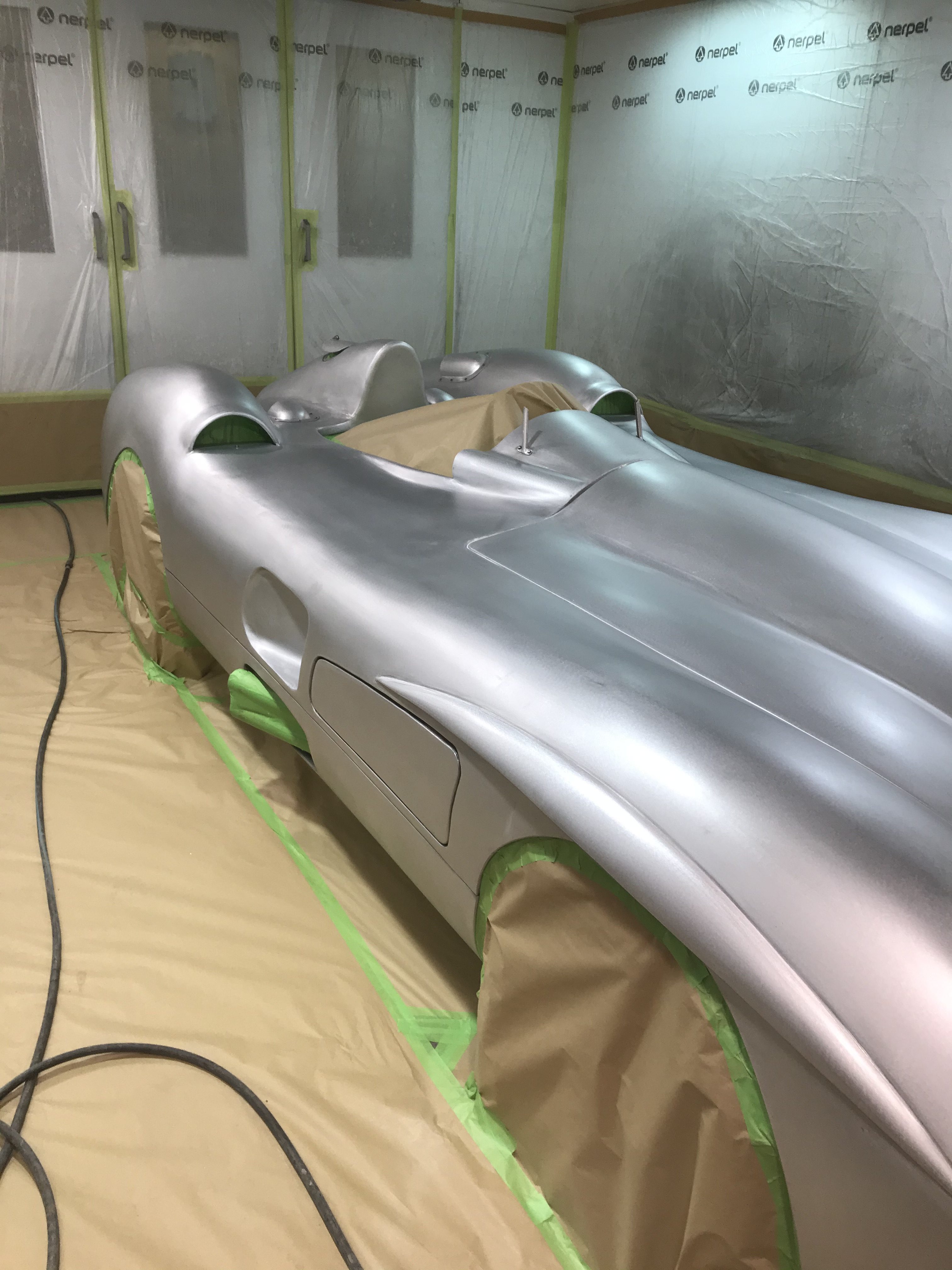 Bare Metal
The designer and owner of this car has kept it in bare metal since its construction, he has never wanted to paint the car.  As such he came to us with a view to sealing the car. We applied three coats of direct adhesion clear coat in a satin finish. Then we polished the upper areas to give a natural patina.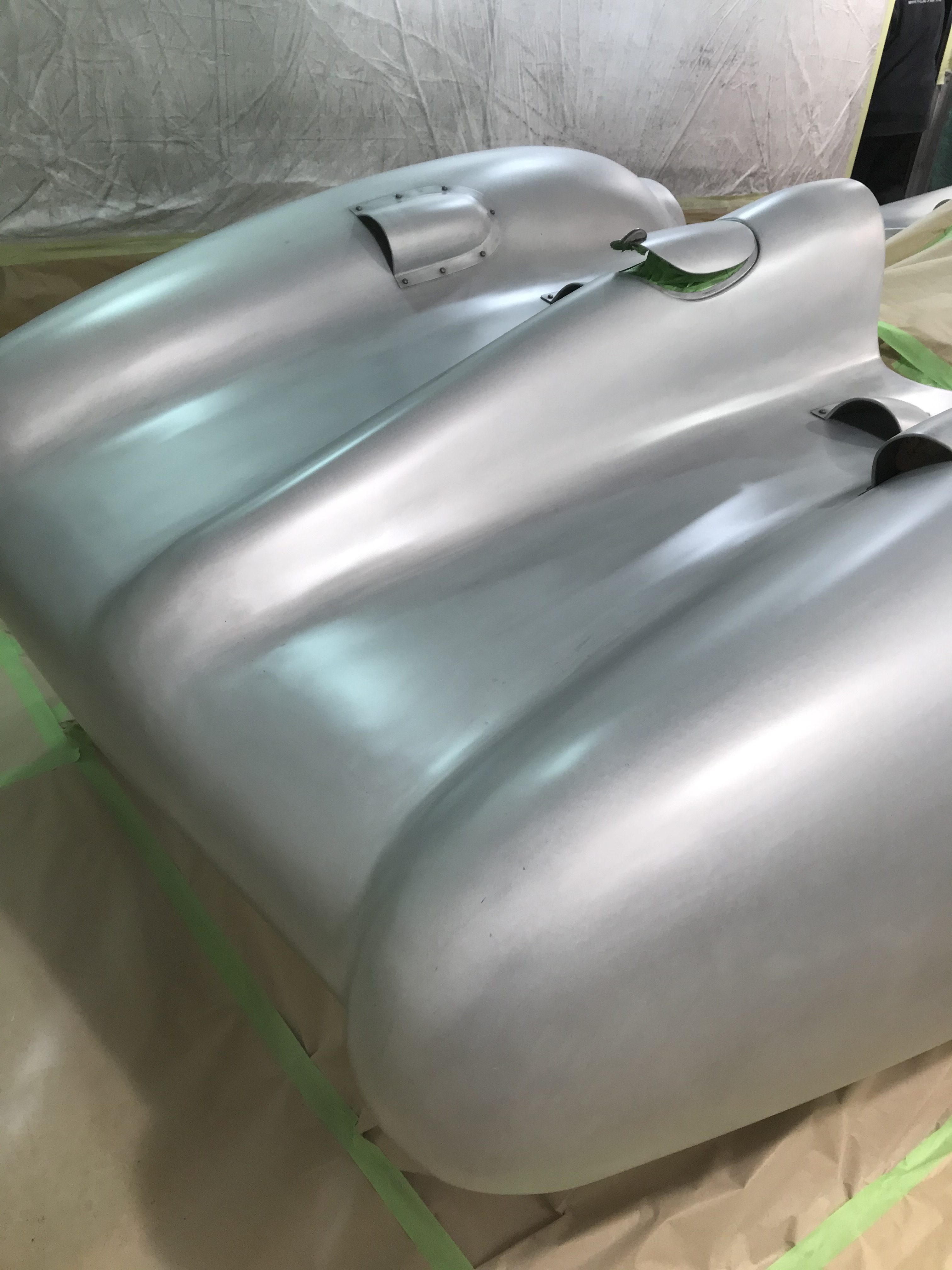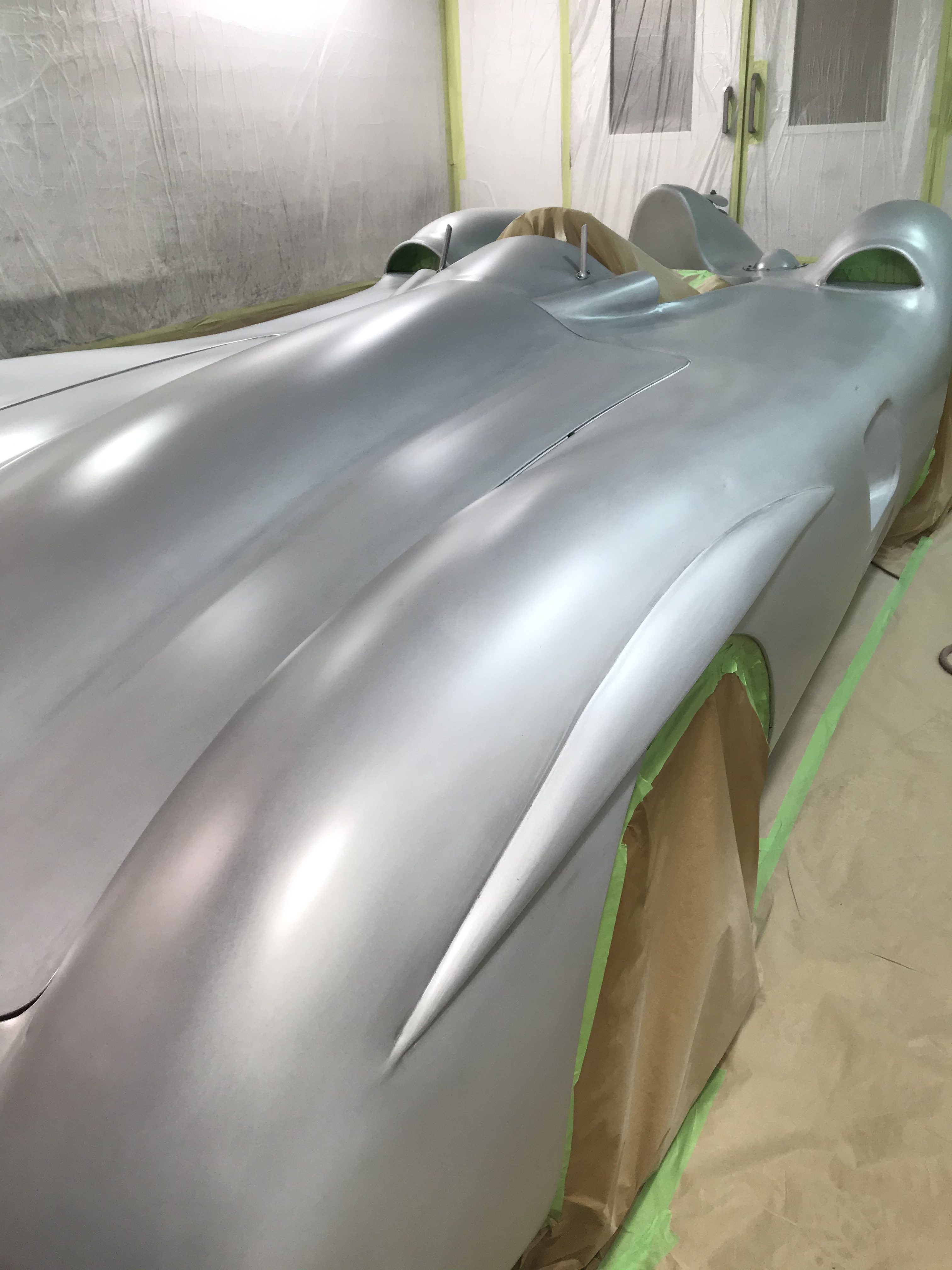 Do you have an unusual project we could help you with? Then get in touch to discuss your ideas.